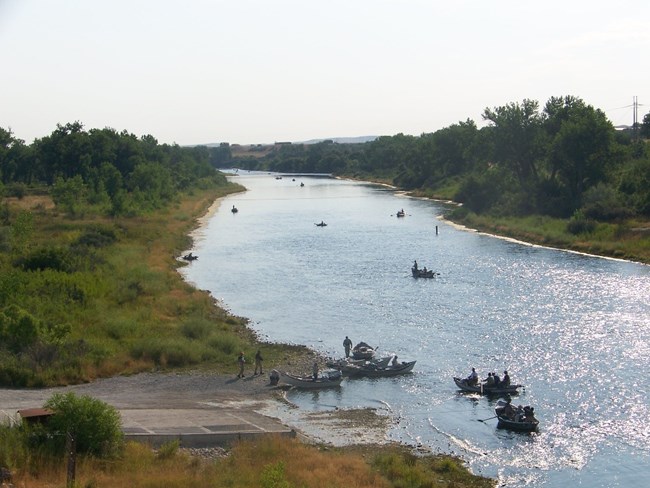 Whether you choose to fish from a boat or the shoreline, the waters of Bighorn Lake and the Bighorn River truly offer an incredible opportunity to catch numerous species of fish while being surrounded by some of the most beautiful outdoor scenery in the northwest United States.
Walleye, brown and rainbow trout, yellow perch, carp, catfish, ling and crappie are among the fish sought by those plying the waters of Bighorn Lake.
Trout are the sought after prize of those fishing the renowned waters of the Bighorn River. Keep in mind though, the river is quite diverse. 38 different species of fish have been caught on its waters.
Click on the links above to find out more.