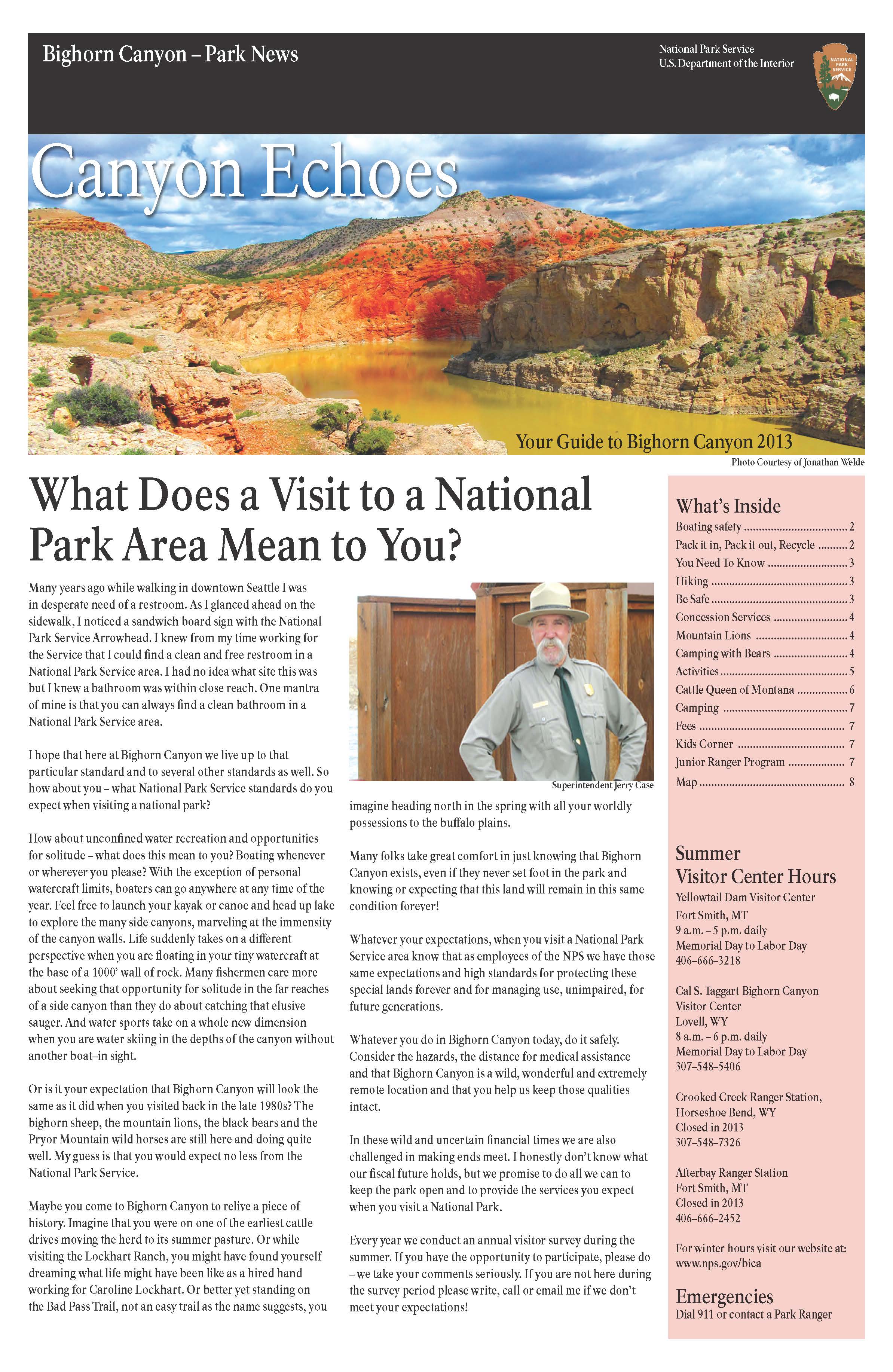 Hot Off The Presses!
The Canyon Echoes 2013 edition is here! It is filled with information and ideas about visiting and enjoying Bighorn Canyon National Recreation Area.

The links presented below will allow you to download a PDF version of the 2013 as well as the 2011 editions of the park paper.
Download: Canyon Echoes 2013 Edition
Download: Canyon Echoes 2011 Edition