RV Camping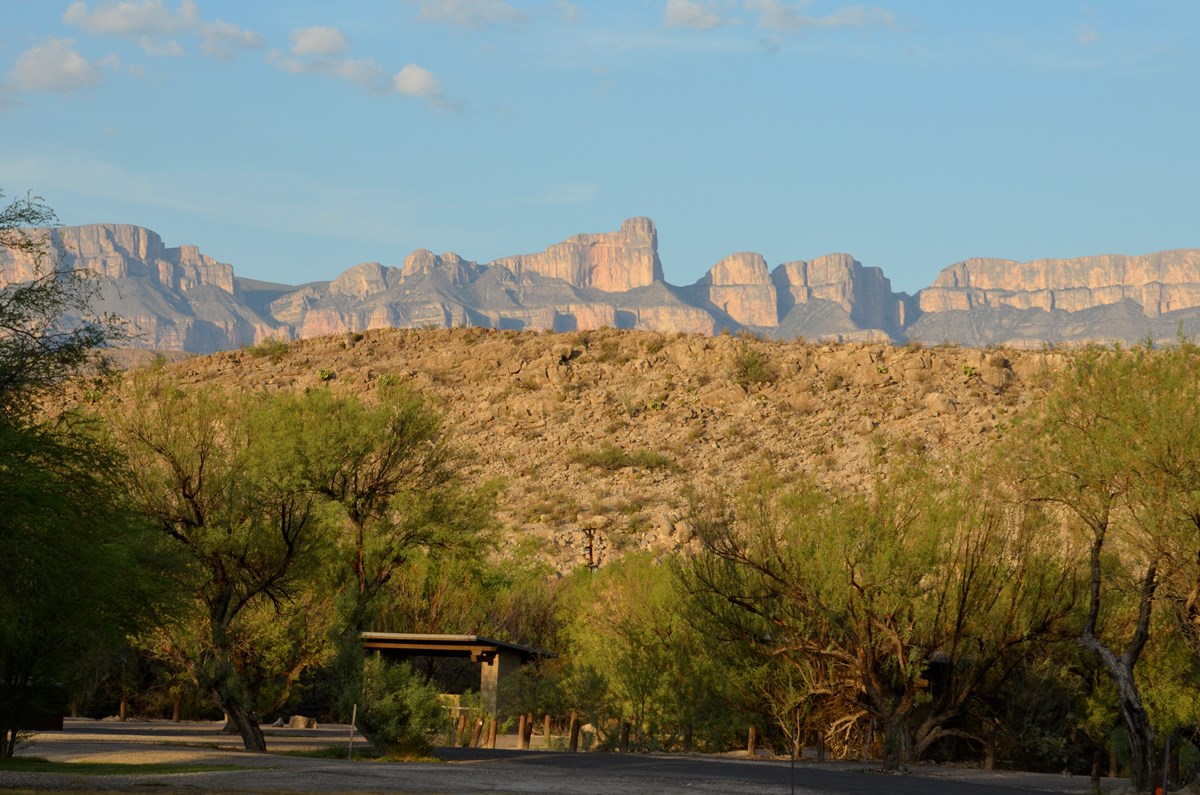 Developed Campgrounds
There are four developed camping areas in Big Bend National Park. All can accommodate RVs. All require advance reservations.

The only option that offers RV hookups is operated by the park's concession, Forever Resorts.
Rio Grande Village RV Park offers 25 sites with full hook-ups (water, electrical, and a 3-inch sewer connection).
For reservations call the Rio Grande Village Store at (432) 477-2293.
The National Park Service operates three developed frontcountry campgrounds suitable for RVs that provide drinking water and restroom facilities. Dump stations are located at Rio Grande Village and the Chisos Basin campground.
Primitive Roadside Campsites
Note: Generator use is not allowed at primitive roadside campsites.

Big Bend offers a number of designated primitive roadside campsites along remote backcountry roads. There is no overflow or "boondocking" in parking lots or along park roads. You may only camp in campgrounds or designated campsites (with a permit).

Most primitive campsites in Big Bend are inaccessible to RVs and trailers. The few sites that are accessible to RVs and small trailers are in high demand. Small RVs (less than 30 feet) and trailers (less than 25 feet) may be accommodated at the following sites depending on availability and road conditions. Detailed site descriptions and photos below:
Permits for these sites are available online up to 180 days in advance through www.recreation.gov. Most sites are full every night of the year.

Backcountry use regulations, vehicle size limits, and capacity limits apply. Read the site descriptions and plan accordingly.

Visit Big Bend's backcountry use page for more information.
Camping Limits
Visitors can stay in the park up to 14 consecutive nights in either a front or backcountry site, with a limit of 28 total nights in the park in a calendar year. Campers can occupy a specific site up to 14 total nights in a year. Between January 1–April 15, visitors are limited to a total of 14 nights in the park.
Last updated: January 13, 2022