Guest Speakers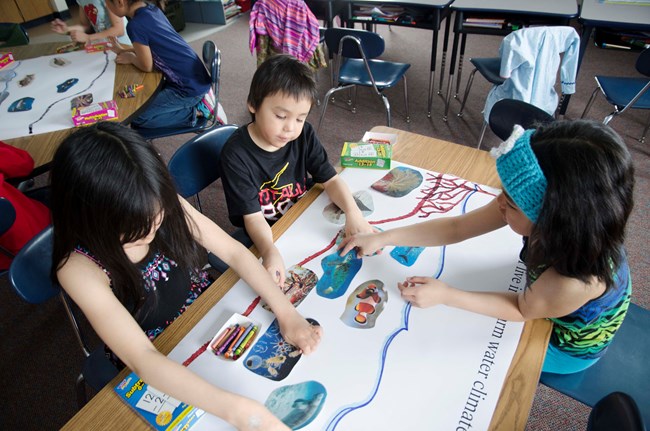 Invite a Ranger to Your Classroom
Bering Land Bridge aims to deliver curriculum-based, environmental education programs to Bering Strait School District and Nome Public Schools children. Our classroom based programs include hands-on activities and interactive presentations which provide great opportunities to engage students in topics relevant to the Preserve and Bering Strait Region while addressing Alaska curriculum standards.
Look through our lesson descriptions to choose one appropriate for your classroom.



Rangers in the Classroom
Encourages students to think critically about Bering Land Bridge and the surrounding ecosystems.
Fosters a better understanding of natural cycles, ecology and cultural history of the area.
Connects students with current regional issues in a classroom environment.
Instills a sense of wonder and stewardship among students for the natural world.
To schedule a visit or discuss program options:
Contact David Panepinto via email or 907-443-6127.
Last updated: April 12, 2018