Important Covid Information Including Mask Requirements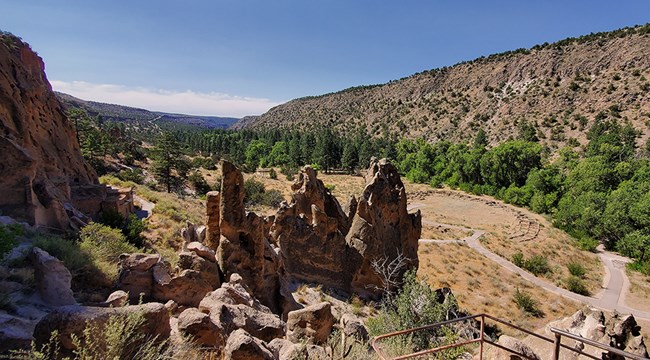 Due to the decrease in COVID-19 transmission rates and in support of new CDC guidance, Bandelier will require masks in buildings only if transmission rates in the surrounding area are high. The visitor center is open, as is the museum, to a limited number of visitors at a time. The theater remains temporarily closed. The cafe is open from 9 AM - 4:30 PM and the WNPA Park Store is open from 9 AM - 5 PM. All trails and outdoor areas are open.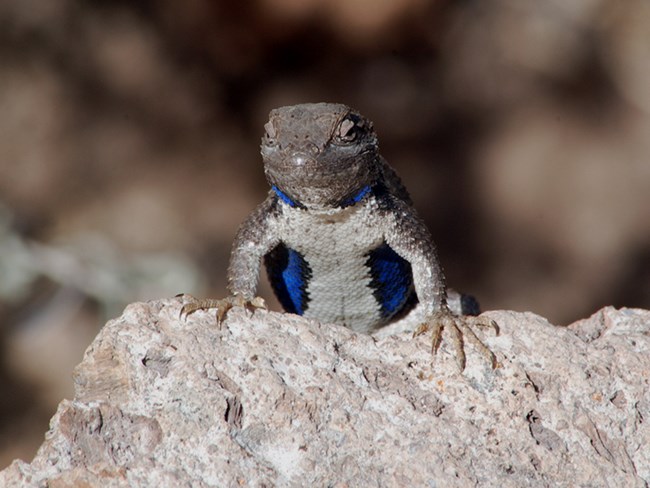 VISITING IN SPRING
Spring break runs from mid March through mid April and is a heightened time for park visitation. Parking spaces walking distance from the park visitor center and the most visited trails (Pueblo Loop, Alcove House, and Falls) are limited and visitation during spring break often exceeds the spaces available. It is recommended that those visiting during this time arrive either early (usually before 10:30 AM) or later (after 2 PM) in the day as the mid day tends to be busiest and when the parking lots are most likely to fill. If you arrive when all the parking spaces are filled, you will not be allowed to enter.
Click here to see some alternatives for hiking
Weather is also a factor in spring. Some days will be sunny and warm while others might be cold and snowy. This dramatic change can happen from one day to the next. Snow usually tapers off by mid April but a May snowfall is not out of the question. First flowers of spring begin blooming and lizards may be seen sunning themselves on warm rocks. It's not a bad time to visit as long as you plan ahead.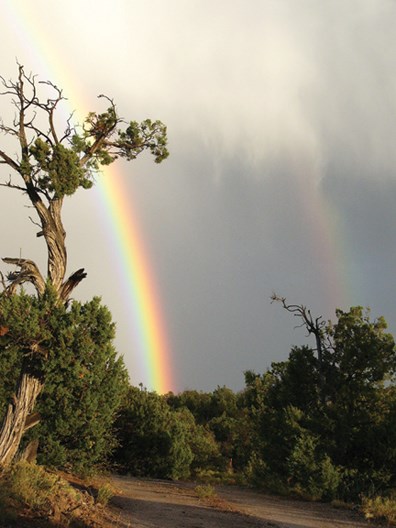 Summer Visits
Summer weather in Bandelier is hot and dry in June then afternoon thunderstorms crop up in July and August. Bring plenty of water when hiking as well as a hat and sunscreen. Biting insects are uncommon so bug spray is not usually required. In late summer (July, August, and Sept) it is wise to begin a long hike early in the day before storms develop in the afternoon with heavy downpours, voluminous hail, and dangerous lightning. Heavy rains can cause flashflooding in all the park canyons. Although this threat increased dramatically after the Las Conchas Fire in 2011 burned the upper watershed of the park canyons, the risk is slowly returning to normal as vegetation regrows. Watch for wildlife including black bear and rattlesnakes. Keep a safe distance of at least 50 yards.
Last updated: March 21, 2022