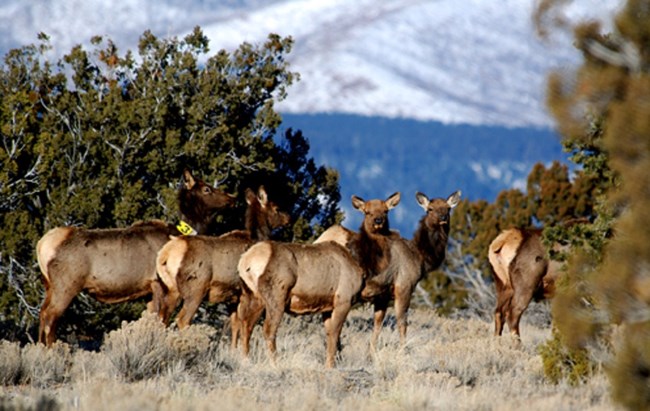 BANDELIER Press Release
For Immediate Release,
August 11, 2017
for further information, contact:
Bandelier Chief Ranger Dennis Milligan, 505-672-3861 x 401
Bandelier National Monument
15 Entrance Road, Los Alamos, NM 87544
Jason Lott, Superintendent, 505-672-3861x 502
Bandelier Rangers Offer Reward for Information on Elk Poaching
Between the evening of August 3rd and morning of August 4th 2017, an elk was poached within Bandelier National Monument. Evidence was collected at the scene and some parts of the poached elk were taken by the suspects. The incident occurred along Highway 4 near milepost 44 near Cerro Grande. The elk was on the south side of the road. If you observed a vehicle stopped along the road during this time, Bandelier law enforcement rangers want to know about it. If you have any information you believe may be related, please call 505-672-3861 extension 401 or 402. Bandelier National Monument is offering a reward of $3,000 for information leading to the prosecution of those involved.