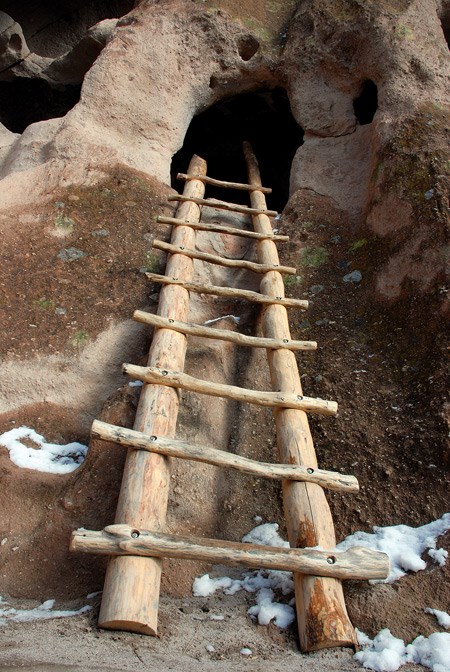 The Main Loop Trail is a 1.2 mile loop trail (thanks to log crossings) through archeological sites. Most visitors spend between 45 minutes and one hour on this trail. Ladders along the trail allow visitors to climb into cavates (small human-carved alcoves). The Main Loop Trail takes you past the Big Kiva, Tyuonyi, Talus House, and Long House.
Pick up a $2 trail guide at the Visitor Center to learn more about the sites along the trail through descriptions of 21 numbered stops.
The first section of this trail is accessible to wheelchairs and strollers; however, the second part contains areas with numerous narrow stone stairways. In winter, this is the only trail on which the snow is removed.