May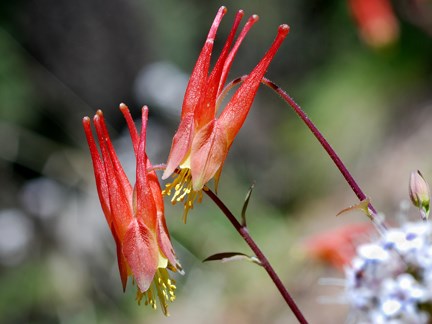 THE NORM
By May snow is uncommon but not impossible. Days are usually warm and sunny. Summer birds such as grosbeaks, tanagers, and flycatchers return. Wildflowers and butterflies are abundant. Daytime temperatures in May are warm but rarely hot. Nighttime temperatures can still be cool. Lingering snow and ice is gone from most trails except at the highest elevations. Visitation is moderate with many school groups and tour buses. Summer season begins Memorial Day weekend with expanded visitor center hours and more frequent interpretive programs. The parking lots sometimes fill over this holiday weekend.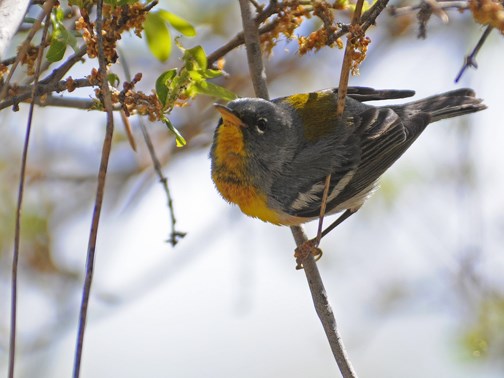 May 2011
The month started with snow on May 1st but temperatures have moderated since and it is feeling much more like late spring. Summer birds are returning to the park and are actively looking for nesting sites. Some migratory species have stopped by for a rest before continuing onto their nesting grounds further north. Black bears have been active so make sure not to leave food where they can steal it. Snow is gone from all areas of the park except the top of Cerro Grande. Some beautiful flowers are blooming but an extremely dry winter has limited their number. There are currently no fire restrictions in place but that may change very soon if dry conditions continue. Remember, smoking is only permitted on the trail in areas clear of vegetation for a minimum of 5'.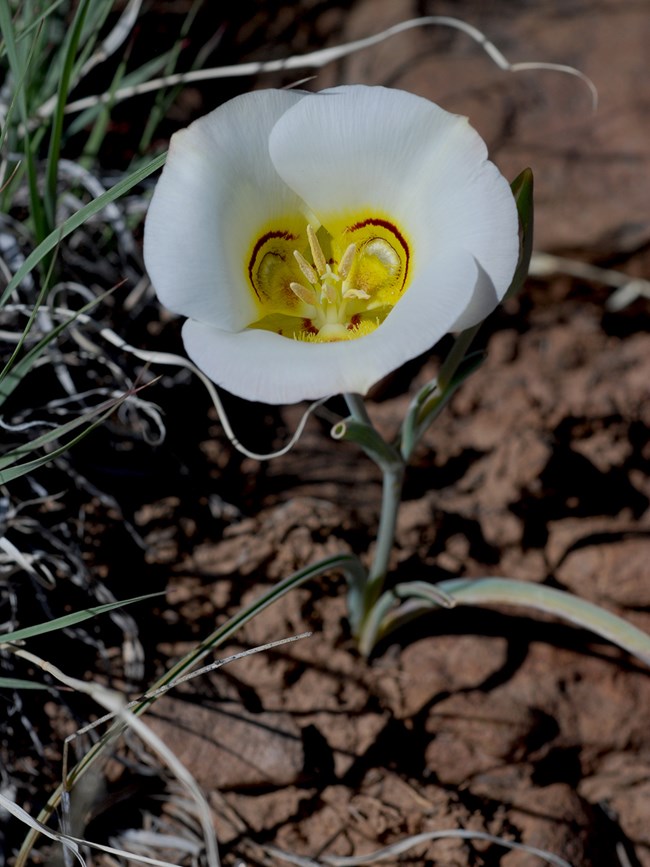 CURRENTLY IN BLOOM
Canada Violet
Chiming Bells (almost done)
Big Golden Pea
Claretcup Cactus
Perky Sue
Purple Penstemon (very limited this year)
Easter Daisies (almost done)
Indian Paintbrush
Western Wallflower
Fleabane
Apple
Valerian
Buttercup
Little Red Columbine
Apache Plume
Evening Primrose
Sego Lily
Chokecherry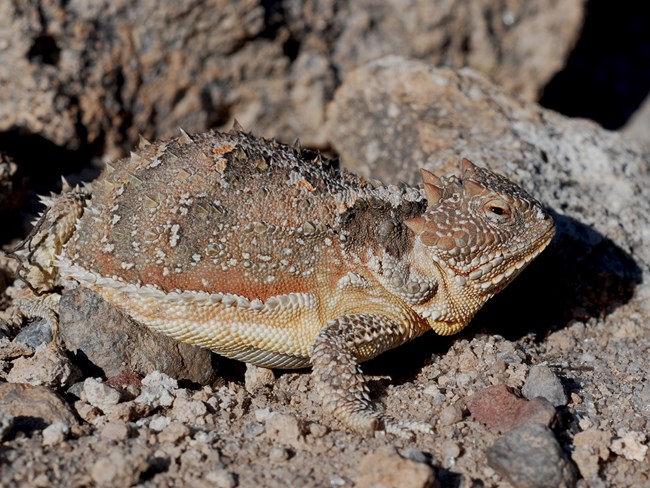 RECENT WILDLIFE SIGHTINGS
Wilson's Warbler*
Northern Parula
Rose-breasted Grosbeak
Black-headed Grosbeak*
Western Tanager*
Hepatic Tanager*
Plumbeous Vireo*
Virginia's Warbler*
Orange-crowned Warbler*
Bullock's Oriole
Say's Phoebe*
Ash-throated Flycatcher*
Western Diamondback Rattlesnake*
Whiptail Lizard*
Short-horned Lizard*
Yellow-rumped Warbler*
Wilson's Phalarope
Spotted Sandpiper
Least Sandpiper
Mallard
Bullsnake*
*This is a common summer species first seen this month after either migrating away for the winter or hibernating.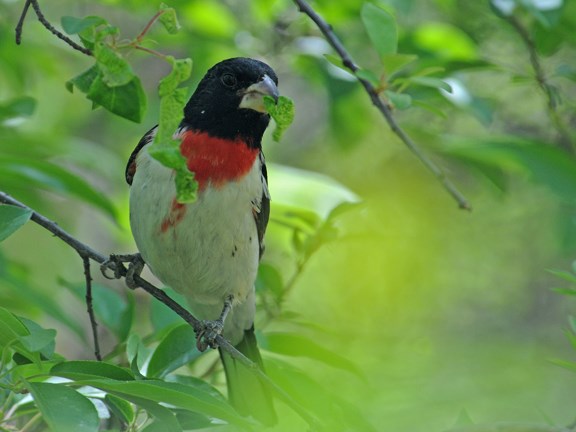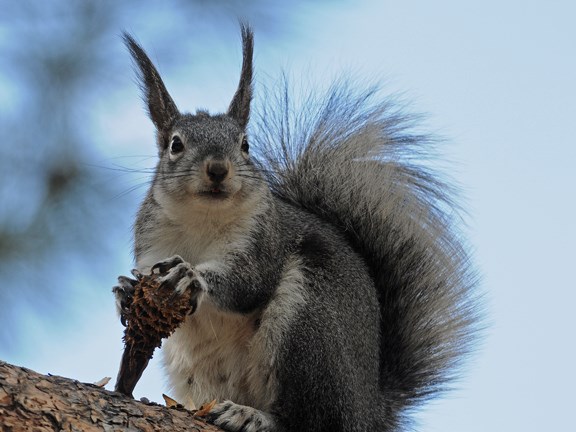 Last updated: March 31, 2012