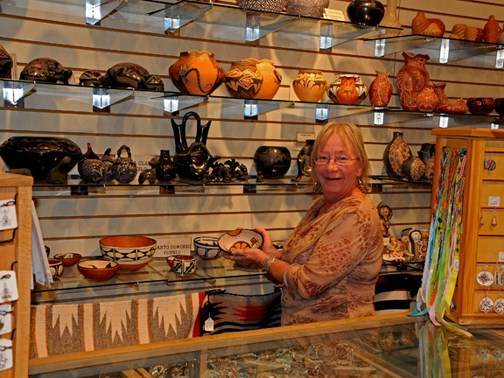 Bandelier Trading Post Gift Shop and Snack Bar are currently closed.

Bandelier Trading Company offers a fine assortment of Native American crafts including pottery, jewelry, Navajo rugs, and other artwork. The gift shop also offers a wide variety of t-shirts, hats, mugs, and refrigerator magnets. Did you come to the park unprepared? They sell sunglasses, sun block, and rain ponchos too.
Looking for a snack? Forgot to bring water or food? A sandwich, a bowl of green chili stew, or a big bottle of water may be just the thing. Be sure to check out the Bandelier Trading Company Gift Shop and Snack Bar whenever you visit the park.