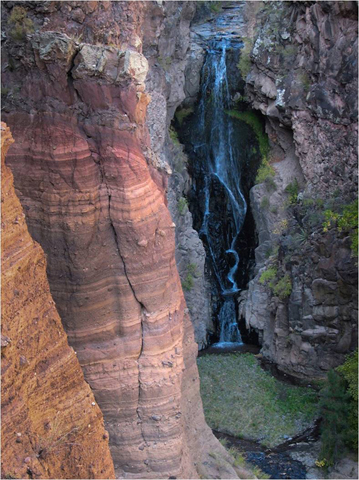 2014 Bandelier Annual Pass Photo/ Artwork Contest

Bandelier National Monument has announced this year's contest for photographers and artists to submit images to be used on the park's Annual Pass. According to Superintendent Jason Lott, "Bandelier sells hundreds of these passes every year, and next year it could be your photo or artwork that those hundreds of park visitors will see." The winner will have their photo or artwork adorn the 2015 Bandelier Annual Pass, and receive a personal tour in the park from Superintendent Lott.
In addition, the winner will receive an America the Beautiful Annual Pass, which covers entrance fees or standard amenity fees at sites managed by the US Forest Service, National Park Service, US Fish and Wildlife Service, and Bureaus of Land Management and Reclamation, throughout the nation. Second and third place winners will receive a Bandelier Annual Pass and a copy of the park video, "This Place Knows Us."