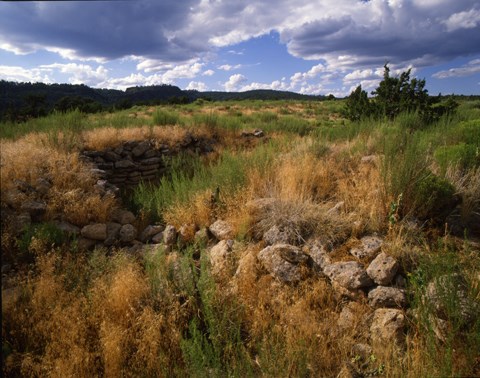 Experience the joy of backpacking. Bandelier with the Los Alamos Mountaineers will be hosting a three part Introduction to Backpacking course.
Join Bandelier staff and the Los Alamos Mountaineers for the second annual Introduction to Backpacking course Tuesday June 18, Thursday June 27, and Saturday and Sunday June 20 and 21st. This three part course is for adult hikers who want to experience Bandelier's backcountry beyond day hikes. We invite both beginner backpackers and those with experience to participate in this special event.
Tuesday June 18, 2013….The Los Alamos Mountaineers and Bandelier staff will offer a presentation uncovering the basics of backpacking. The class will focus mostly on what type of backpacking gear to use. Meet at the Mesa Public Library Meeting Rooms (located upstairs) from 7:00-8:00 PM. Class is free. To register please contact Mountaineer member Momo Vuyisich by email at info@wildwestgallery.com.
Thursday June 27, 2013…Los Alamos Mountaineers member Rick Light will teach a backpacking basics course at REI in Santa Fe. This class is for adult hikers who want to experience multi-night trips in the backcountry. The REI clinics are offered for both beginner backpackers and those with experience. This is a supplemental course if you are not able to attend the June 18th class or would like more information. Class is free, but you must register on REI's website.
Saturday and Sunday July20 and 21, 2013…Put your newfound backpacking skills to the test on a quick overnight guided trip in Bandelier's backcountry. Participants will be able to practice backpacking and navigation skills in the presence of experienced guides. Mountaineers members Momo Vuyisich, Rick Light, and a Bandelier Park Ranger will lead the trip. Backpacking trip will cost $10 per person. Each participant must register for the trip by emailing Mountaineer member Rick Light at ricklight.rxl@gmail.com.