Falls Trail Virtual Tour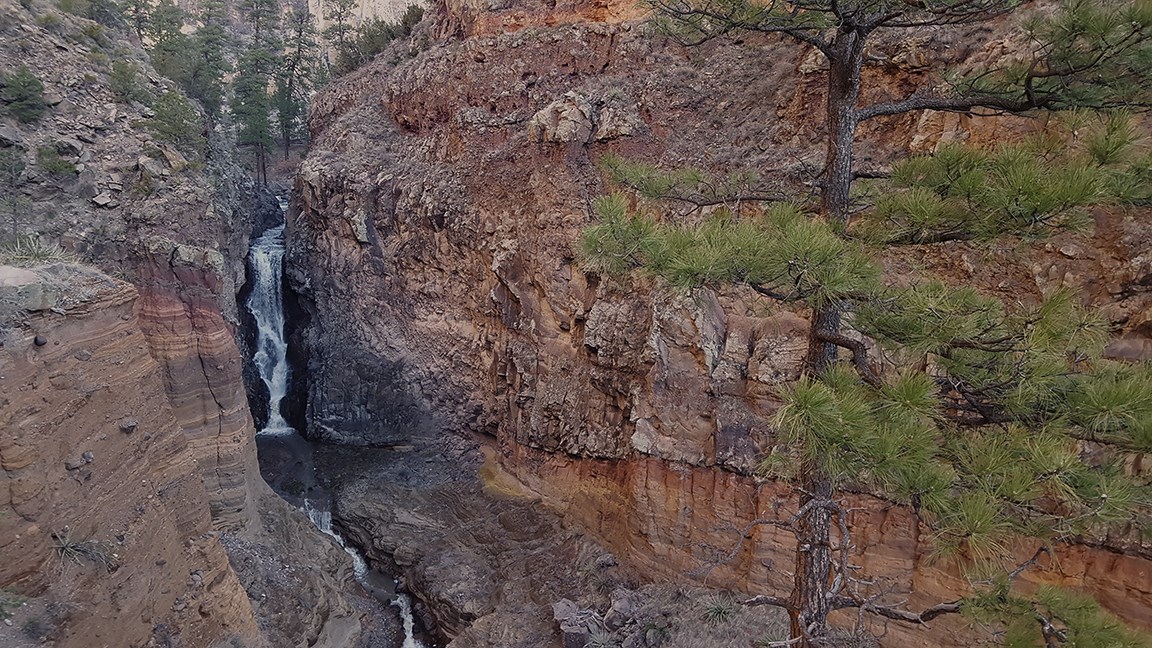 Introduction: Frijoles Canyon is a lush green ribbon cutting across the arid Pajarito Plateau. Creekside areas (like Frijoles Canyon), known as Riparian Zones, are home to an amazing diversity of plant and animal life due to the relative abundance of water. Frijoles Creek is a permanent stream (runs year-round) for most of its length but often dries up downstream from the start of this trail. As you hike, watch and listen for wildlife. What you may find varies from season to season. The trail now ends at an overlook of the Upper Falls 1.5 from the trailhead.
Be Aware:
For your safety, stop walking to read this app, take photos, or talk on the phone.
There are sheer drop-offs near the trail. Keep children close.
Do not throw rocks into the canyon as it could pose a risk to others below.
Bicycles, horses, and pets are not permitted on this trail.
Rock falls are common during rain, wind and thaw events.
Do not approach or feed wildlife.
Treat water from the creek before drinking.
Please leave rocks, plants, wildlife and artifacts undisturbed.
Carry water. The hike back to the visitor center is an uphill climb.
Next Page
Last updated: January 16, 2022