CCC Walking Tour Stop 1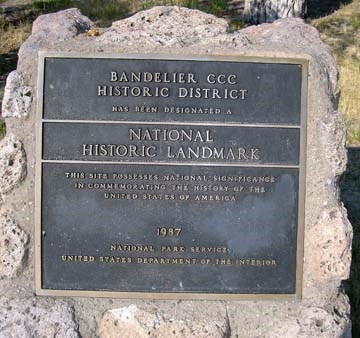 Begin your walking tour at the flag pole, facing the front entrance of the Visitor Center. To your left is a cairn erected in 1987, designating 32 structures in Frijoles Canyon as the Bandelier CCC Historic District and a National Historic Landmark. The buildings, built in the Pueblo Revival Style to fit with the local culture and surroundings, comprise the largest assemblage of CCC buildings in the National Park System. The wayside exhibit to your right gives a good introduction to that program.
Looking at the Visitor Center, you can see the external structural elements that are part of all the Pueblo Revival style buildings here:
Vigas (VEE-gahs) - beams that support the roof. You will see them inside, and jutting out from the roof about every 4 feet. Each hand-peeled Ponderosa log extends the full width of the structure.
Canales (kah-NAH-lace) - roof drain spouts. Each consists of a log cut to make a drain and then lined with metal, often copper.
Lintels - large squared-off wooden beams over the doorways and windows.
Corbels - supporting blocks at each end of the vigas, often decoratively shaped or carved.
Latillas (luh-TEE-yuhs) - whole or split saplings placed across the vigas to help support the roof.
Bancos (BAHN-kohz) - bench-style built-in seats, usually made of masonry. They are often found on either side of fireplaces.
Parapets - raised walls surrounding a flat roof. Canales (drains) are cut through them.
Walls - here, the thick masonry walls are made of blocks of tuff (volcanic ash.). They were originally covered in earthen, lime, or cement plaster. There is ongoing research to find the blend of materials to reconstruct this covering.
Portal (pour-TAHL) - a covered porch space along some buildings.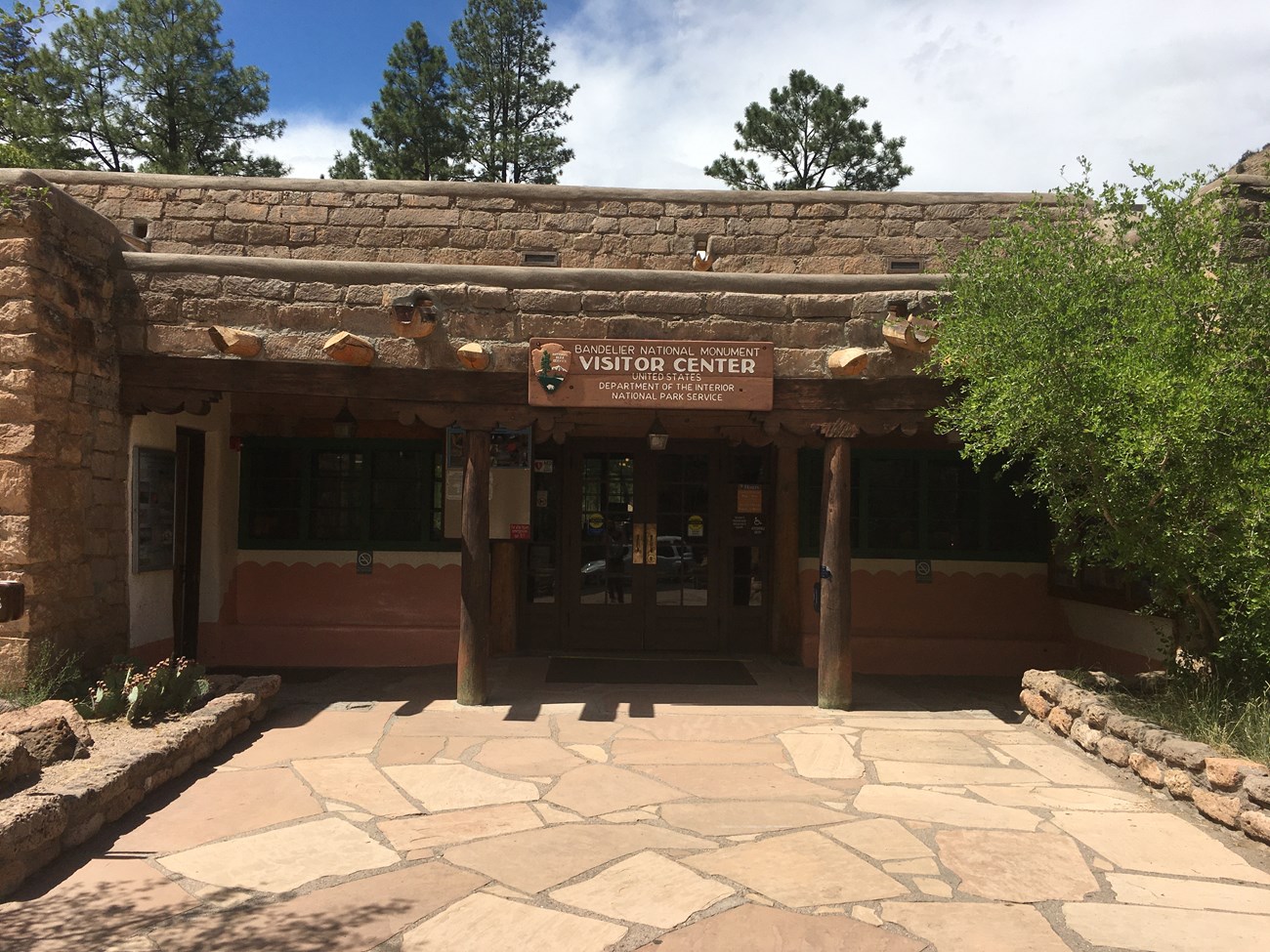 Last updated: January 18, 2022