Be A Junior Ranger
To participate in this on-site program, the prospective Junior Ranger picks up a workbook at the Visitor Center and fills in the questions while visiting the park. Upon returning to the Visitor Center, a ranger will go over the work with the candidate. Successful candidates receive a Bandelier Junior Ranger wooden badge and our hearty congratulations. No charge; year-round; on-site only.
The Junior Ranger program also includes an opportunity for Deputy Rangers - adults! (that is, anyone above 7th grade -c'mon Mom and Dad, don't be shy!) It also consists of a workbook, rewarded by a wooden badge (and congratulations!)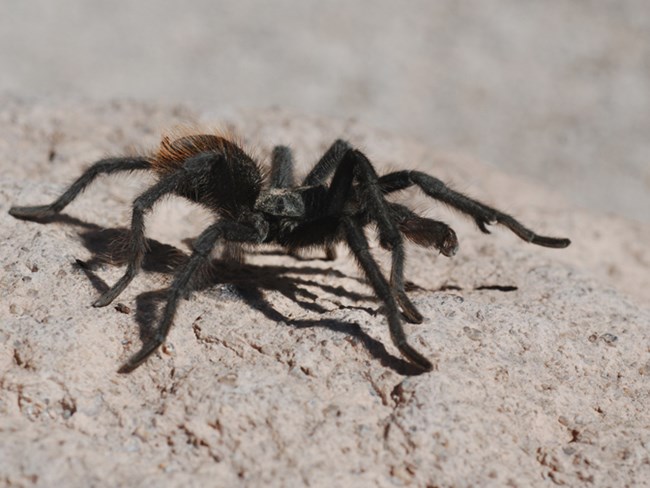 Pick up a free ranger booklet at the visitor center when you visit.
OR
Download the current worksheets here. Read the instructions to find out how many activities are required and decide which activities you are going to complete before you print the sheets. You don't have to do all of the activities in the workbook. Only print the sheets that you need.
If you complete these booklets, you will receive the wooden badge.
Be sure to stop by the visitor center and pick up your supplies before starting your junior ranger adventure.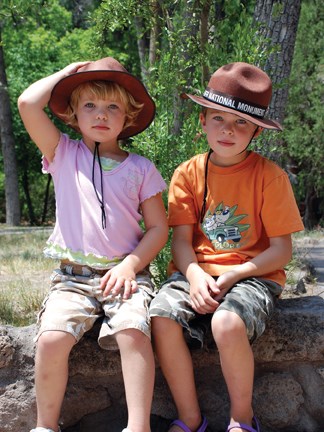 Last updated: January 5, 2020