Mrs Frey and the Bandelier Lodge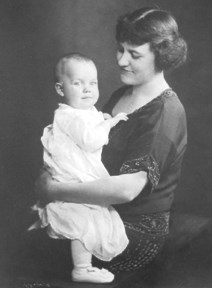 The Early Lodge
A man named Judge Judson Abbott build the first lodge in Frijoles Canyon in 1907. From Santa Fe, he moved here and became a caretaker for the Frijoles Canyon archeological sites. The lodge, called the Ranch of the 10 Elders, was located across Frijoles Creek from Tyuonyi.
The Freys Arrive
In 1925 George and Evelyn Frey, with their infant son, took over the running of the Ranch of the 10 Elders. At that time, the only way into and out of Frijoles Canyon was a steep, dirt path. All of the Frey belongings had to be tied onto mules for the arduous journey down from the canyon rim. The family possessions included household goods, 75 fruit trees, and several hundred chickens.
Last updated: August 28, 2020