Bandelier Requests Assistance from Public Regarding Illegal Site Damage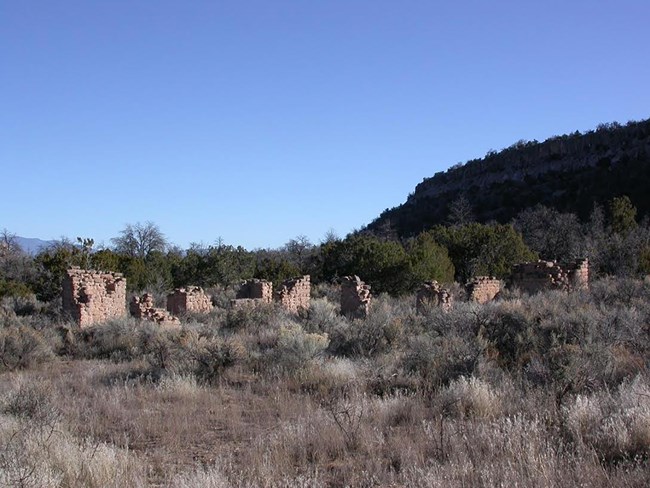 US National Park Service (NPS) Rangers at Bandelier National Monument are seeking the public's help with identifying those responsible for recent vandalism at

Duchess

Castle

, a historic site in the Tsankawi Unit of Bandelier. Extensive damage was inflicted upon the site during two separate incidents in August 2017 and May 2018. The site has been significantly impacted and the damage is irreparable.

If you have information about these incidents that could help investigators, please call the Bandelier Crime Tip Line at 505-709-0077. Though you may remain anonymous, up to $10,000 is offered for information leading to the identification, arrest, and conviction of those responsible.

The more than 400 sites across the National Park System preserve and protect our nation's unique natural and cultural heritage. When you visit, enjoy them and do no harm. Repair of vandalized sites, if even possible, is costly and time consuming, and often cannot restore the site to its former condition. Defacing any part of the national park or other public land you visit is disrespectful; it hurts and degrades the experience of other visitors. It is described as an act of cultural violence when perpetrated against such sites as pictograph panels, historic structures, and other places that existed before their designation as park sites. Disturbing wildlife or damaging their habitats can directly lead to their demise. These acts are also illegal.

You can help protect your treasured public lands. If you see something suspicious in any NPS location, stay safe and tell us about it. Talk to any NPS employee for help in reporting suspicious activity, or give the Special Agents of the NPS Investigative Services Branch

a call. We understand that it may take time to reach park personnel and/or areas with cell or internet service. You don't have to tell us who you are, but please tell us what you know:

·

CALL or TEXT the ISB Tip Line 888-653-0009

·

ONLINE

www.nps.gov/ISB

and click "

Submit a Tip

"

·

EMAIL e-mail us

·

MESSAGE via Facebook @InvestigativeServicesNPS or Twitter @SpecialAgentNPS

Remember - if you need to report an emergency, dial 9-1-1

For information about

Bandelier National Monument, contact the Bandelier Visitor Center at 505-672-3861 x 517 or visit

www.nps.gov/band

, on Facebook, BandelierNPS.
Last updated: August 26, 2018