Park Closures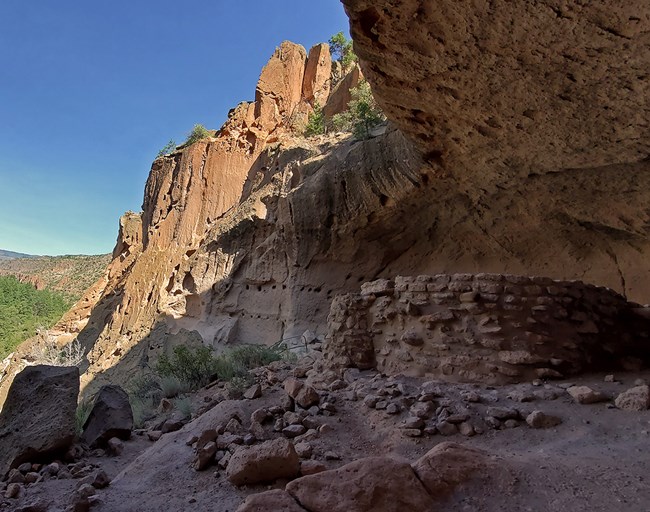 The National Park Service (NPS) is working servicewide with federal, state, and local public health authorities to closely monitor the COVID-19 pandemic. Based on guidance from the White House, Centers for Disease Control and Prevention (CDC), and state and local public health authorities, access to the park is as follows:
Open: All outdoor facilities including the Pueblo Loop Trail, Tsankawi, Falls Trail, and all backcountry trails are open. Juniper Family Campground and park restrooms also remain open.
Closed: The Bandelier visitor center, museum, and theater are closed. Entrance fees can be paid at the automated fee machine by credit card at the entrance station as you drive into Frijoles Canyon. Please display all passes on your vehicle's dashboard while in the park. America the Beautiful passes may be obtained at the park visitor center and entrance fees can be paid there as well. Only the person paying the fee will be allowed to enter the park visitor center and a mask must be worn. The park store operated by Western National Parks Association (WNPA) is open but the number of people allowed in the store at any given time will be limited. National Park Service and Bandelier books, collectibles and merchandise can be purchased online at:https://store.wnpa.org/
While the listed areas are accessible for visitors to enjoy, a return to full operations will continue to be phased, and services may be limited. When recreating, please follow local area health orders signed by the New Mexico governor (See them here), practice Leave No Trace principles, and avoid crowding and high-risk outdoor activities.
The CDC has offered guidance to help people recreating in parks and open spaces prevent the spread of infectious diseases. We will continue to monitor all park functions to ensure that visitors adhere to CDC guidance for mitigating risks associated with the transmission of COVID-19 and take any additional steps necessary to protect public health.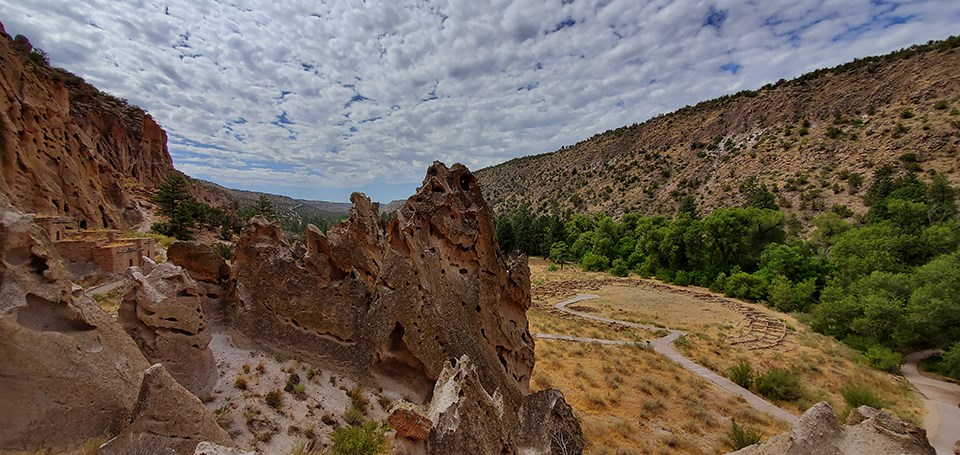 Ponderosa Group Campground and Juniper Group sites remain closed (the rest of Juniper Family Campground reopened 08/01/2020)

Backcountry permits are being issued by phone only, for more info go

here

Know the current New Mexico covid restrictions. Visit the state website here:

https://cv.nmhealth.org/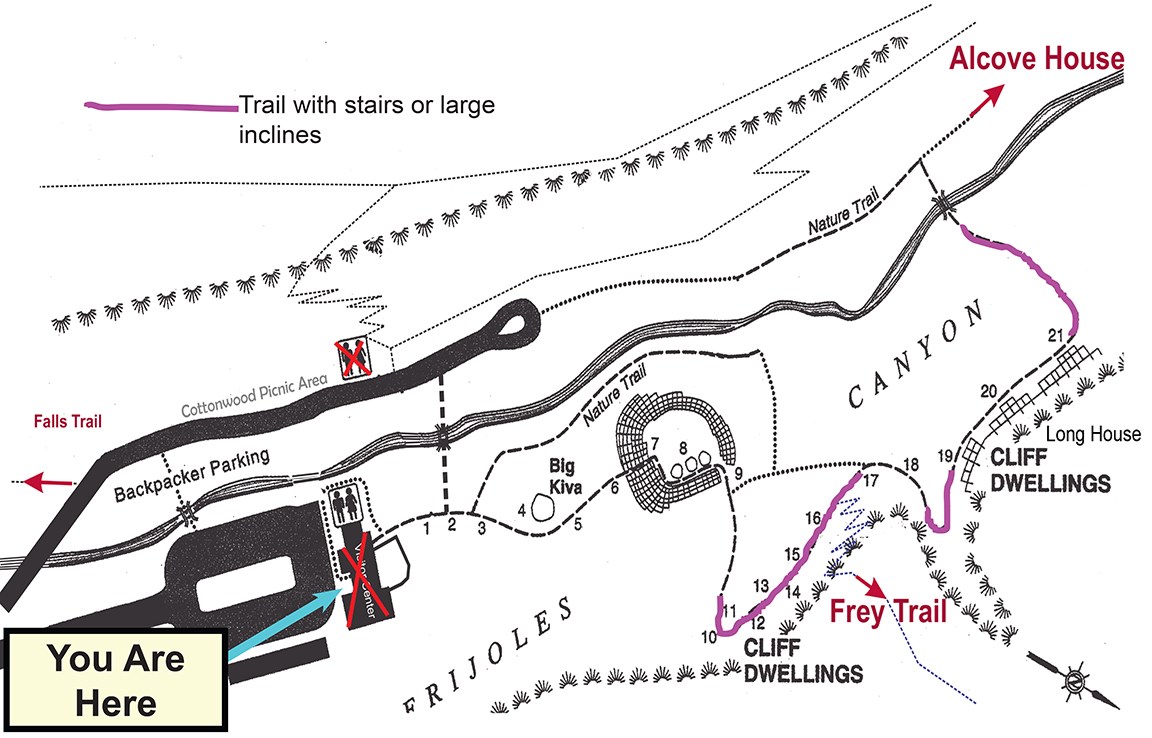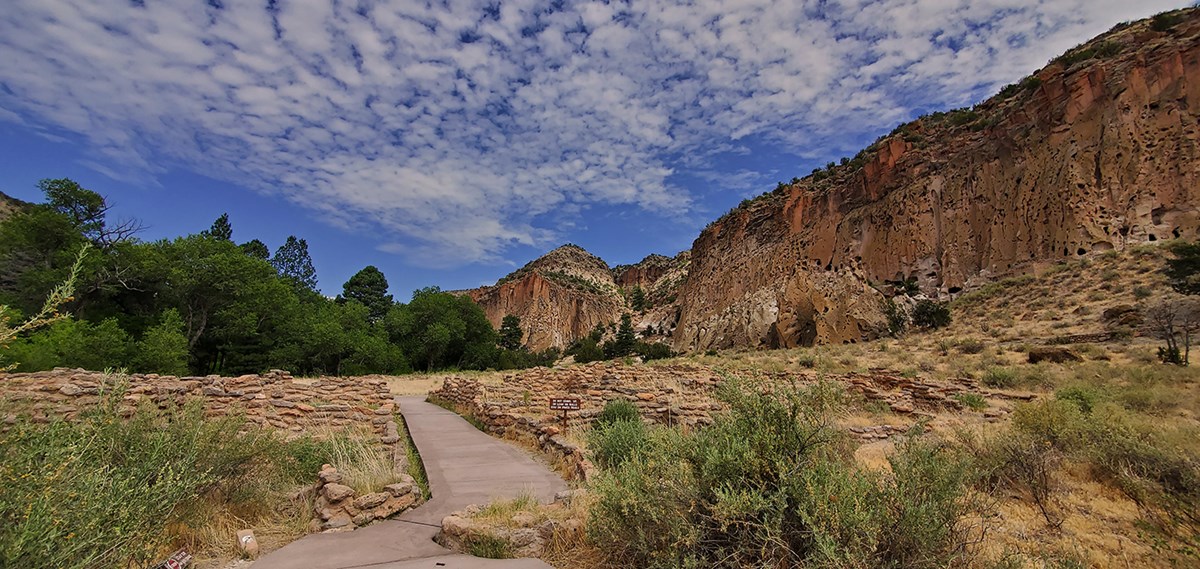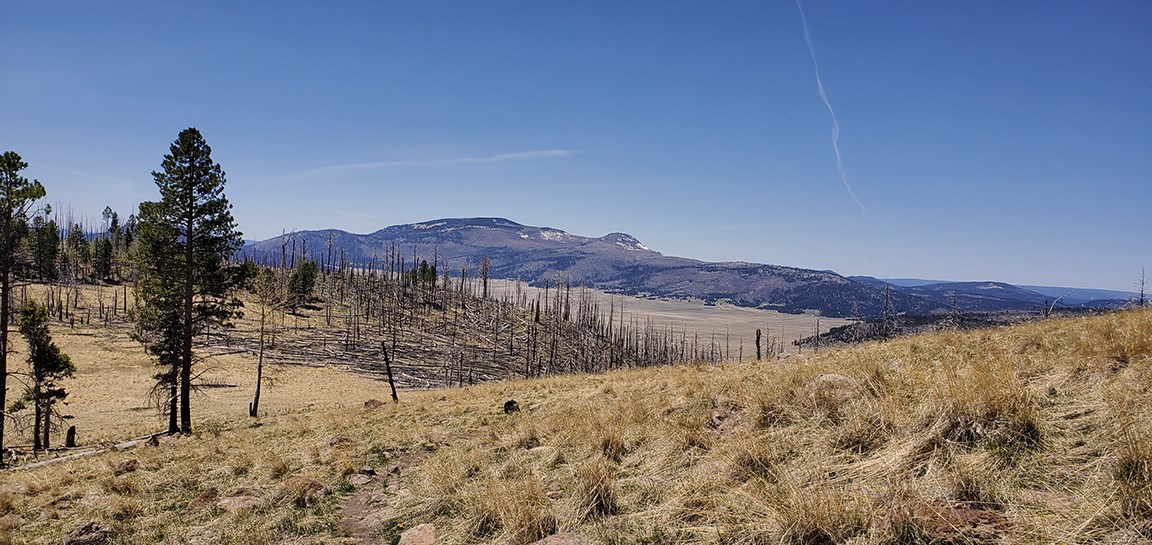 Last updated: December 4, 2020