Winter in Bandelier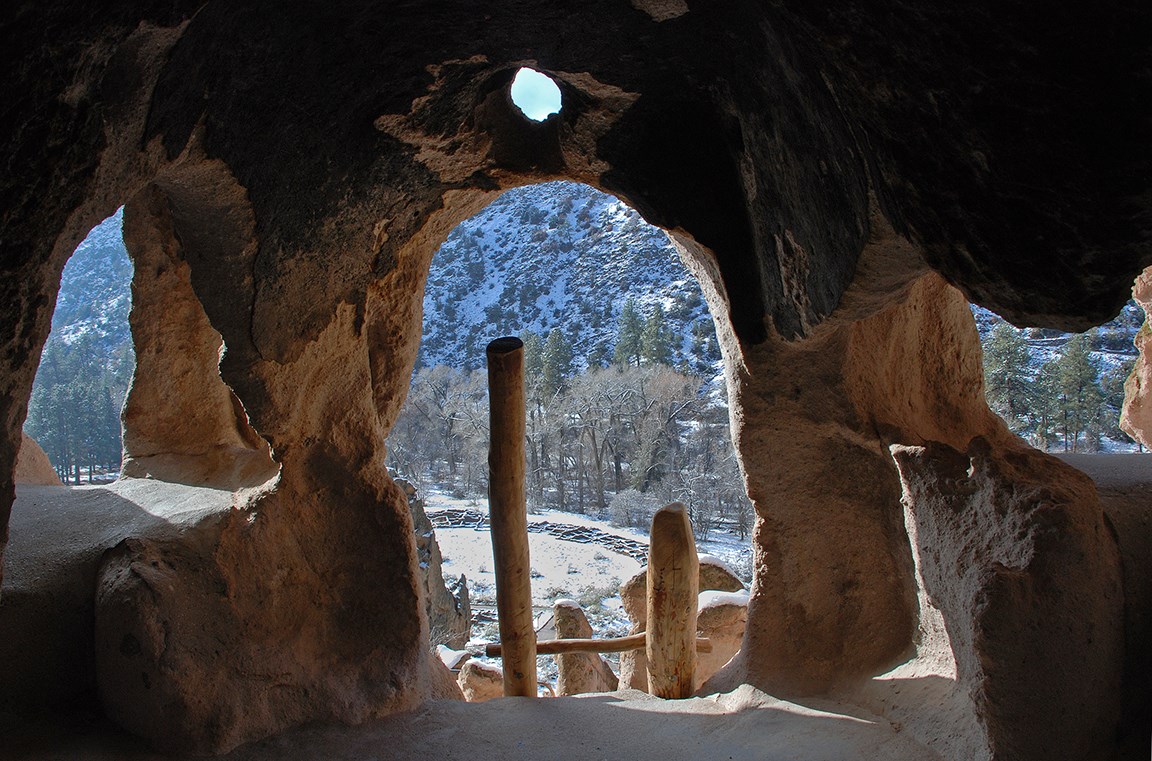 What's Winter Like in Bandelier?
So you are planning to visit Bandelier for the winter holidays and you are wondering about the weather. You call the park so you can make the best of plans and get the very unsatisfying answer of: winter weather is very variable. Some years it's cold and there is lots of snow and other years it is mild with minimal moisture. That's weather in the mountains of Northern New Mexico. So what do you do. Stay adaptable. Bring clothes and supplies for a variety of conditons and come on down and enjoy your visit. Visit
local weather sites
just prior to your trip.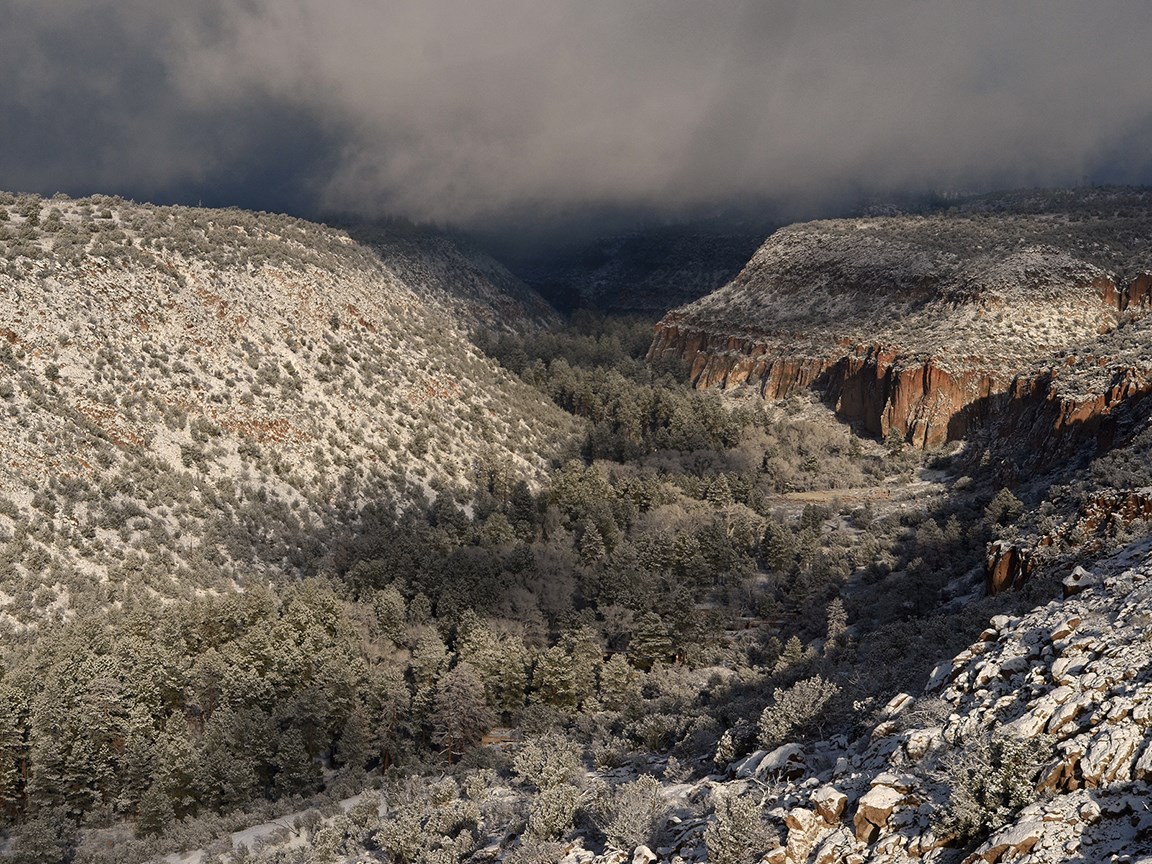 How Much Snow Does Bandelier Get?
Winter doesn't always mean snow in Frijoles Canyon near the park visitor center. In the winter of 2017 there was such minimal snow that the Pueblo Loop Trail never had to be shoveled. The following year, 2018, made up for it with 3 feet of snow between Christmas and New Year's. And that wasn't the only snow that winter. Average winter snowfall near the visitor center is 25 inches. Temperatures are pretty much always below freezing at night. But daytime temperatures can soar into the 50's or 60's on sunny days. In February of 2011 the area was in the grip of a mighty deep freeze. Nighttime temperatures reached -17 degrees and daytime temperatures never rose above the single digits. These low temperatures caused chaos in the region as pipes froze and burst. For a short time a frozen waterfall adorn the slopes of Frijoles Canyon above the visitor center area. The main water pipe bringing water into the canyon cracked and froze in an amazing though temporary display.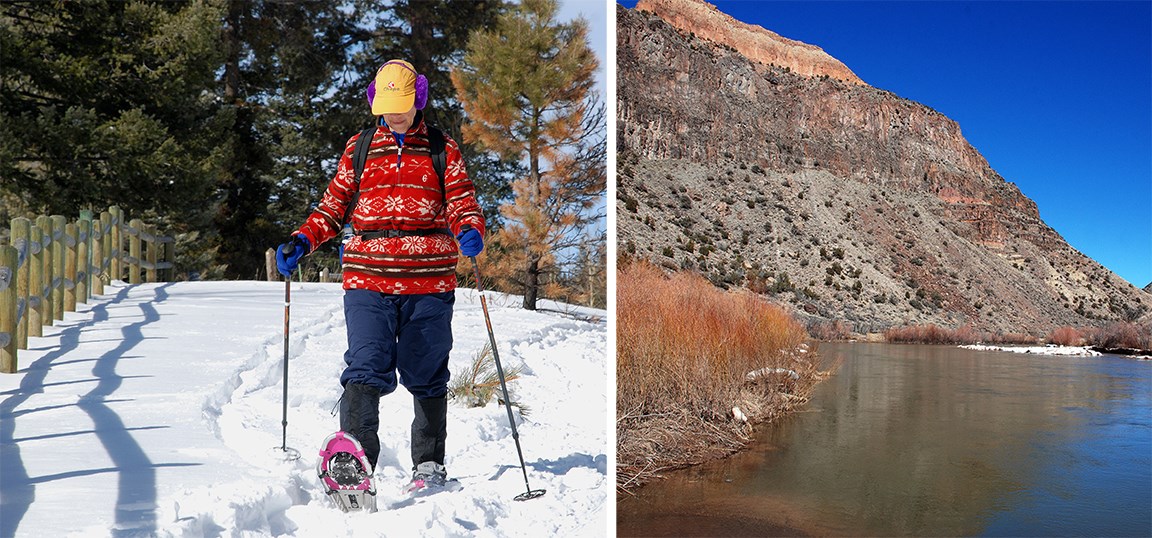 Does Elevation Count?
Bandelier National Monument encompasses over 32000 acres and landscapes that range from just over 5000 feet near the Rio Grande to over 10000 feet at Cerro Grande. Weather conditions are not the same throughout the park. When we get a call at the visitor center asking about the weather we assume the caller wants to know about conditions near the visitor center unless they specify otherwise. In any given year there is usually significant snowfall at the higher elevations of the park in places like the Ski Trails or Cerro Grande. Up there the snow lingers well into the spring, long after it has disappeared in areas near the park visitor center. Near the Rio Grande snow stays for even shorter periods than it does near the park visitor center. Those lower elevations get minimal snow in the average season. Did you know that asking about the weather was such a complicated thing?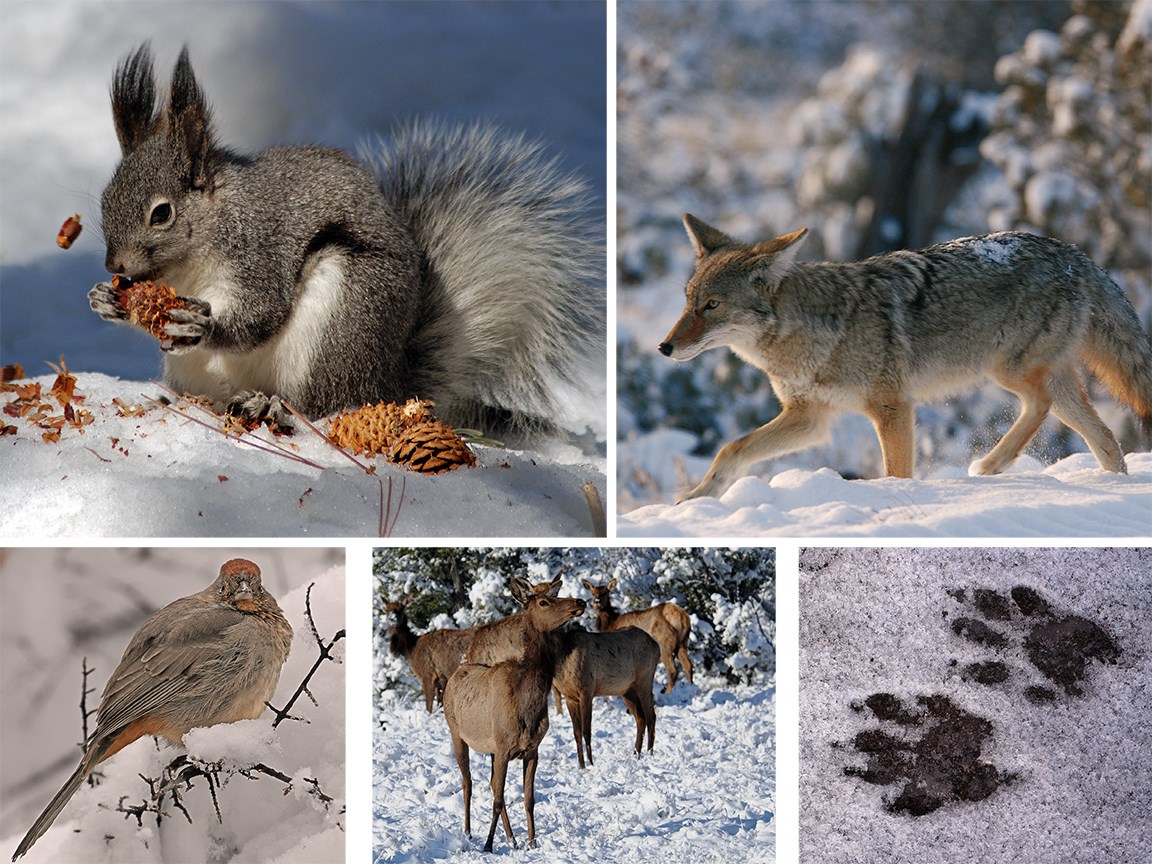 Winter Wildlife
Some wildlife leaves Bandelier and heads to regions warmer and richer in food. Some wildlife hibernates and sleeps through the winter in a peaceful slumber. Other wildlife finds its way to survive the colder weather and rarer food resources. Wildlife that is active in the park in winter includes Abert's squirrels, coyotes, elk, mule deer, and a variety of birds. It is easier to spot evidence of some wildlife in winter than it is anytime else. Raccoons and ringtails are nocturnal and hard to see but early on a winter morning it is not uncommon to spot their footprints. What parties they must have while the rest of us sleep..
Last updated: November 17, 2020