Visiting Bandelier In Spring 2023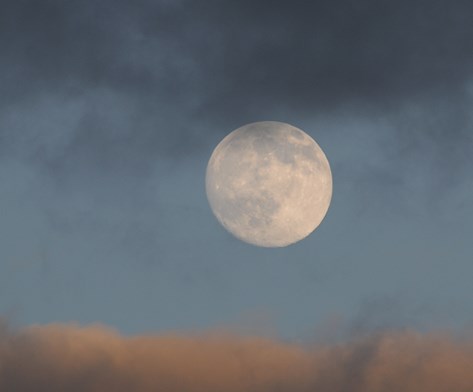 Spring Visitor Center Hours 9 AM - 5 PM
Park Closed on Christmas Day
Park Trails Open Dawn to Dusk 364 Days/Year
NO SHUTTLE
For part of the year, much of Bandelier is accessible only by a shuttle bus from White Rock. This isn't true in the late fall, winter, and spring. From mid October until mid May visitors can once again access Frijoles Canyon, the park visitor center, and the main archeological sites using their personal vehicle. Visitors can visit Frijoles Canyon from sunrise to sunset. Just be sure to leave before it's dark.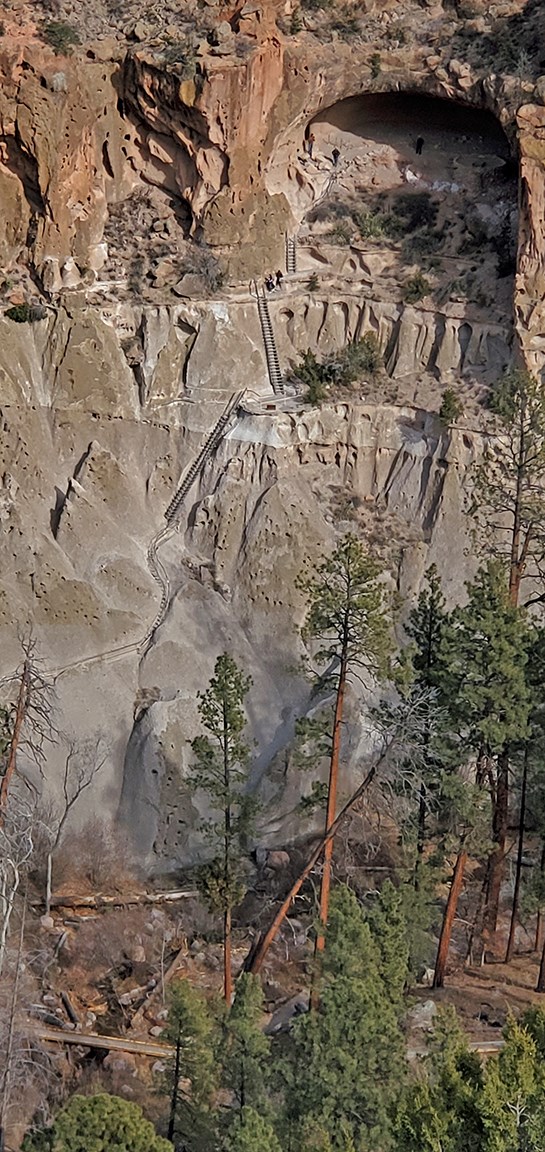 SPRING 2023 CONSTRUCTION
From April 3rd to late October 2023, the
Tsankawi section
of Bandelier National Monument will be closed for construction. The
Main Pueblo Loop Trail
,
Alcove House
,
Falls Trail
,
park visitor center
and
park store
will all remain open and be unaffected by this activity. Therefore there will still be plenty to do if you are planning to visit the park.
SPRING BREAK
Mid-March to mid-April, spring break, is often the busiest season of the year at Bandelier. We recommend visiting early in the day (before 10:30 AM) or later in the day (after 2 PM) to avoid the crowds and the risk there will be no parking available. When there is no parking available, you will be asked to leave and return to visit later.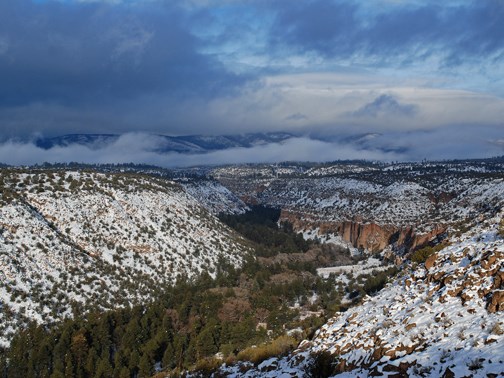 SNOW DAYS
Bandelier can get snow anytime until May. The high country gets way more snow than the canyon, where the visitor center and Main Pueblo Loop Trail are. Frijoles Canyon gets an average of 25" of snow per season. The mesas get twice that and the highest elevations in the park can get even more snow. If you arrive in Bandelier just after a snow event the Main Pueblo Loop Trail will be closed to visitors until staff can clear it of snow. Walking on the snow creates ice that continues to be a safety hazard for months. If it has just snowed you may want to sleep in and arrive a bit later to Bandelier. If it snows enough, the park may even be closed. Call (505)672-3861 X 0 before you leave home to make sure the park is open. Hurray for snowy days. They provide more than half the annual precipitation for most areas of the park. This moisutre is neccessary for Bandelier to stay the beautiful and unique place that it is.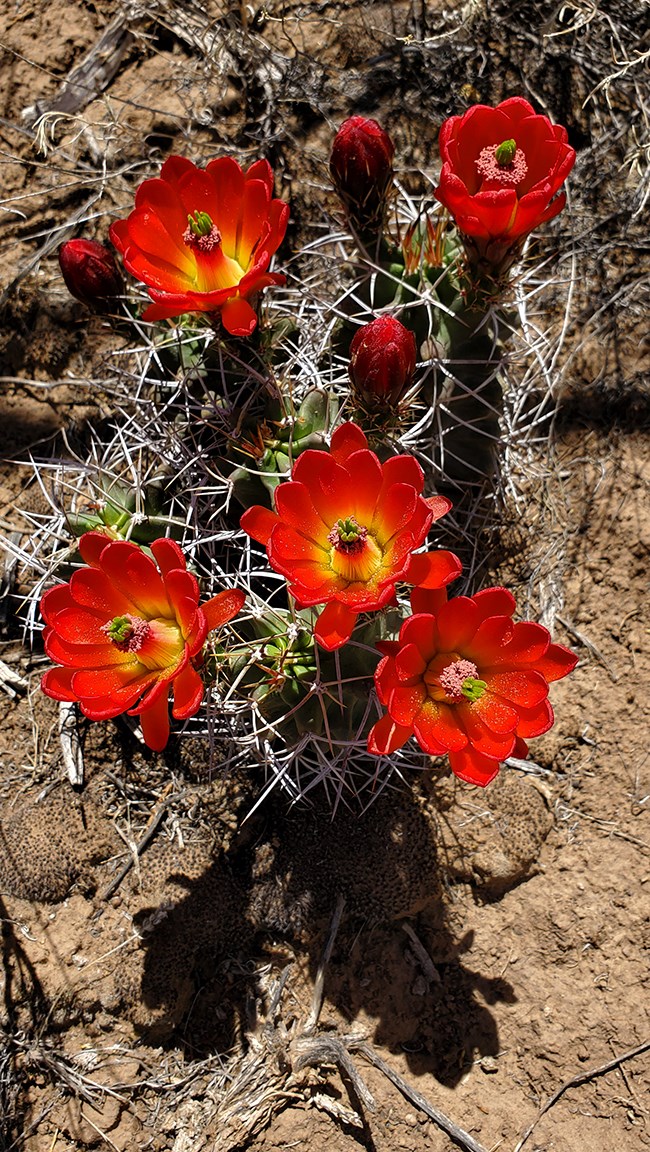 SPRING FLOWERS
Bloom season at Bandelier is from mid-March to early November with different flowers in each season and in different locations within the park. Ask at the visitor center to learn what is blooming now.
Last updated: March 10, 2023