Bandelier in Spring 2021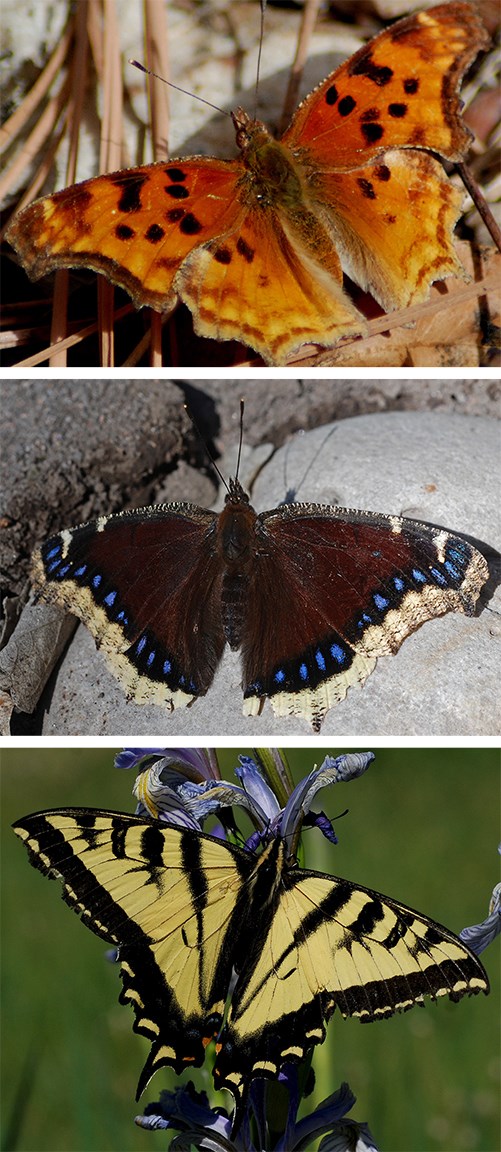 Spring means a lot of things to different people. In Bandelier spring is one of the best times to hike as the weather is warming but not too hot, most of the snow and ice are off of trails, and skies are often a beautiful turquoise blue. Flowers begin to bloom. Lizards start to scurry. Vultures return to their roost in the cottonwood trees near the visitor center. And butterflies dormant through the winter take to the wing and add amazing color and action to the greening winter landscape. What does spring mean to you?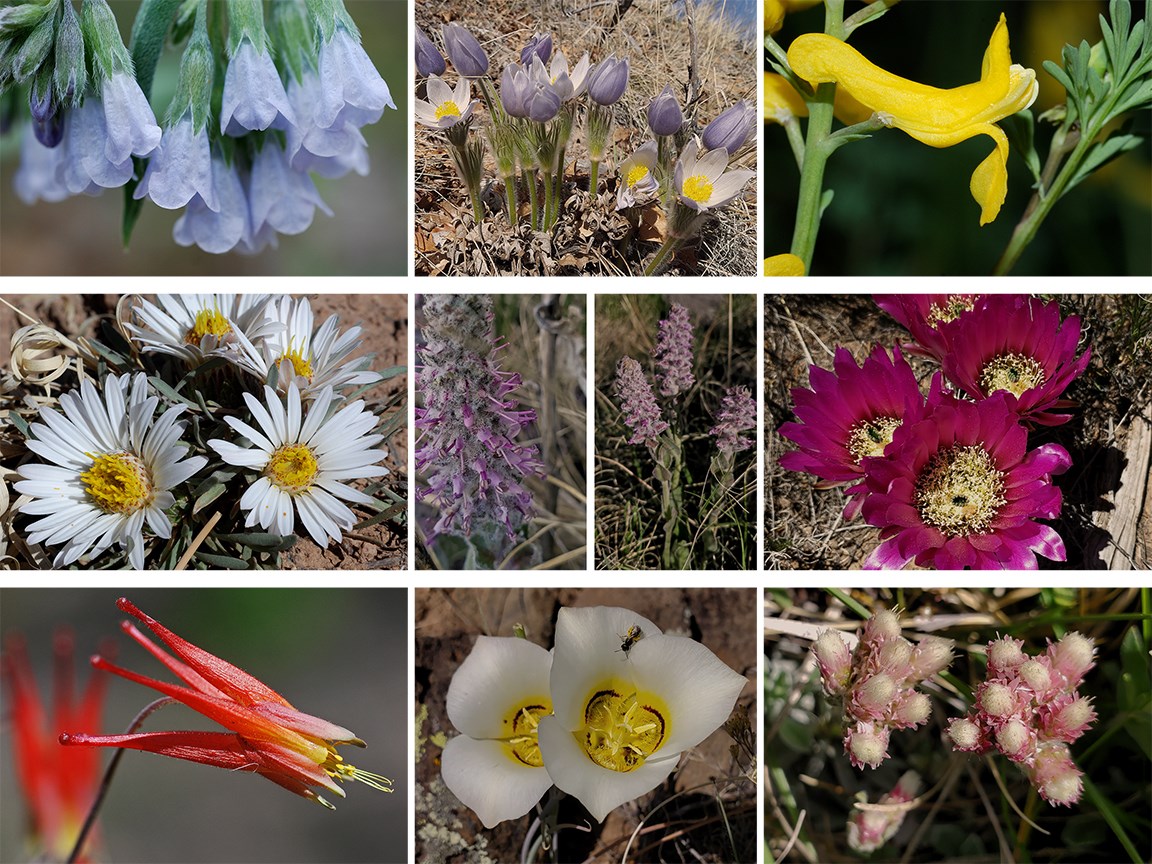 As early as the first week of April, some wildflowers will begin to bloom in Bandelier. Which flowers one finds is dependent upon the life zone in the park. Remember, Bandelier's location on the Pajarito Plateau means it encompasses elevations from 5000 feet above sea level near the Rio Grande to over 10000 feet on Cerro Grande. Keep this in mind as you plan your excursions. Trails at lower elevations will be completely free of snow and ice long before those at higher elevations lose the lingering touches of winter.

Fence lizards, with the blue side panels and throat, are often the first of the reptiles to emerge from their winter hidy holes. Don't laugh when they do push up to show you how big and terrifying they are. Frogs, both canyon and chorus, don't usually show themselves until early May. Watch for canyon tree frogs sunning themselves on creekside rocks or listen for chorus frogs as they sing for mates around cattle ponds in the park's high country.

Spring also means the arrival of migratory birds that nest in the park but overwinter in locations further south. Male black chinned hummingbirds are the first of the nectar feeders to return. They often arrive before most wildflowers are in bloom. Luckily these fiesty little hummingbirds eat insects as well and those are abundant by early April. Turkey vultures roost in large cottonwood trees near the park visitor center. They can be seen riding the thermals and cirling their way to a high vantage point to search for rotten meat by early April. Western bluebirds are found in the park year round but their numbers soar in the spring as migrating bluebirds join the resident ones.
Last updated: April 9, 2021