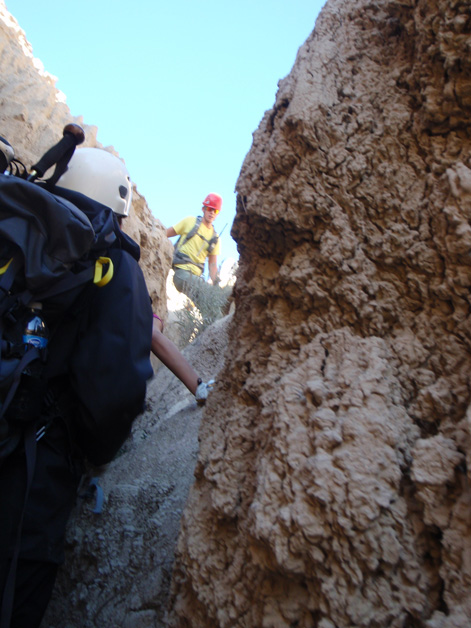 News Release Date:
September 2, 2013
Contact: Julie Johndreau, 605-433-5242
Park rangers received a 911 call at approximately 6 p.m. on Sunday night, reporting three lost hikers in the Sage Creek Wilderness Area south of Pinnacles Overlook. Members of the park's Search and Rescue (SAR) Team deployed to the Pinnacles Overlook to assess the situation and respond.
Rangers could see the lost hikers and estimated that they were 1 to 1½ miles south-southwest of the overlook. Rangers contacted the hikers by text message and learned that they had adequate food, water, and clothing for the night. For the safety of the hikers and the responding staff, rangers decided to wait until daylight to hike into the wilderness. Attempting to traverse the rough terrain in the dark posed unnecessary risk. Rangers remained on scene at the overlook and kept in contact with the lost party by text message through the night.
Early Monday morning, rangers hiked through the rugged badlands terrain to the lost hikers. It took the group about one and a half hours to hike back to the road. Everyone returned safely and there were no injuries. The lost hikers, two men and a woman all in their mid-twenties, were from Illinois and Iowa.