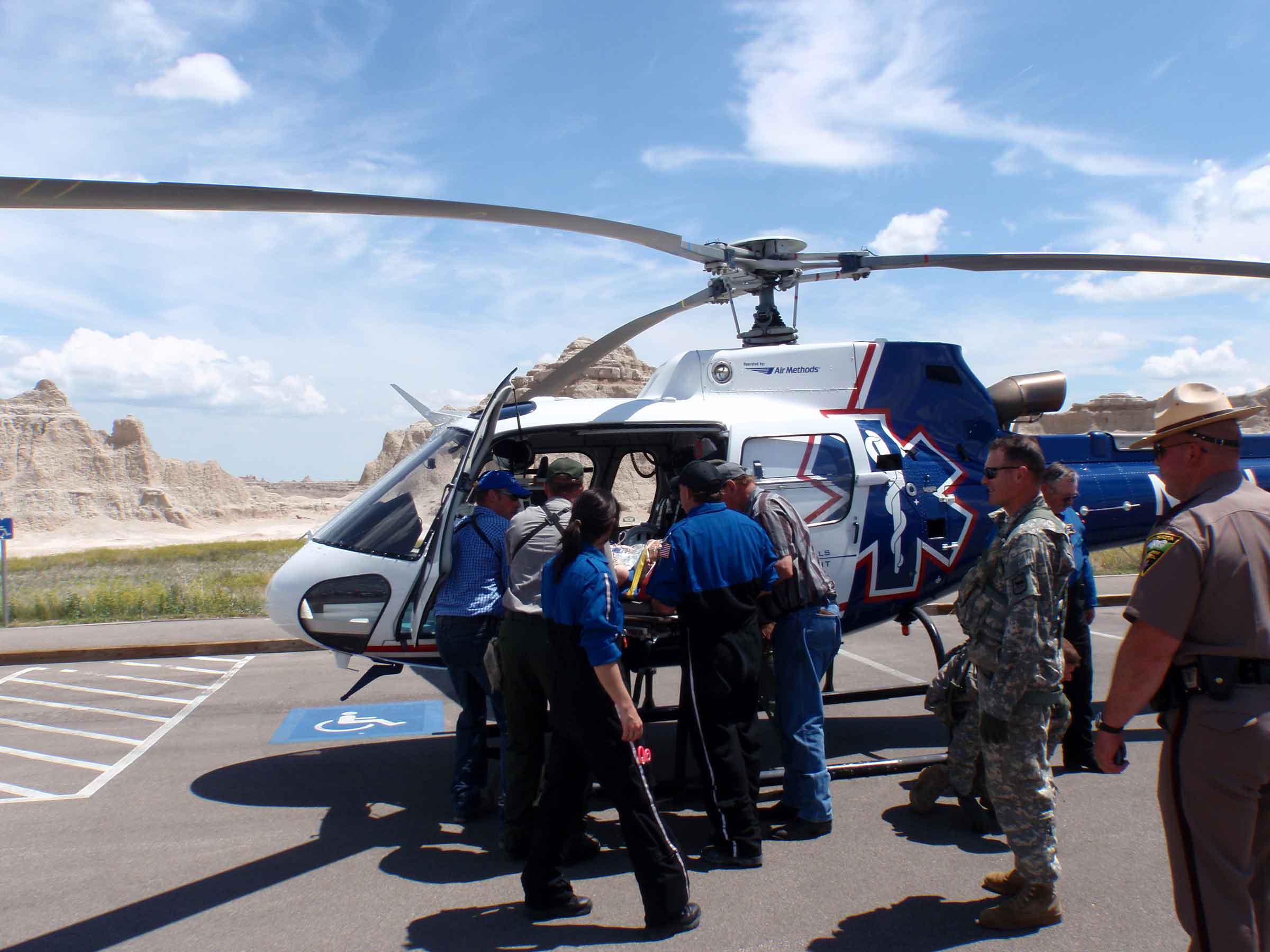 News Release Date:
June 7, 2012
Contact: Steve Thede, 605-433-5281
BADLANDS NATIONAL PARK, Interior, S.D. - Park Rangers received a 911 call from two European visitors at approximately 10:30 AM today reporting an injured hiker on the Notch Trail.Park Rangers and the Interior Volunteer Fire Department were first on scene after hiking in about ¾ mile to find Dave Johnson a 57 year old man from Audubon, Pennsylvania who had fallen, sliding into a crack and was experiencing severe leg and back pain along with numerous cuts and scrapes.He stated that he had started hiking at 7:30 this morning and had been trapped and unable to get help until he was discovered.
Multiple agencies responded to the incident including Kadoka and Philip Ambulance companies, Jackson County Sheriff's officers and the South Dakota Highway Patrol.After assessing both his injuries and the situation, it was determined that the safest and most appropriate method of rescue would be by helicopter, especially considering the difficulty of bringing a litter down the wood/cable ladder that connects the upper and lower parts of the Notch Trail.Black Hills Life Flight was already on scene with both a flight nurse and paramedic having hiked in to provide advanced medical care.After the South Dakota Air National Guard arrived on scene, they were able to use a cable hoist to bring the victim to the Life Flight Helicopter for evacuation to Rapid City Regional Medical Center.