Distance Learning
Bison Banquet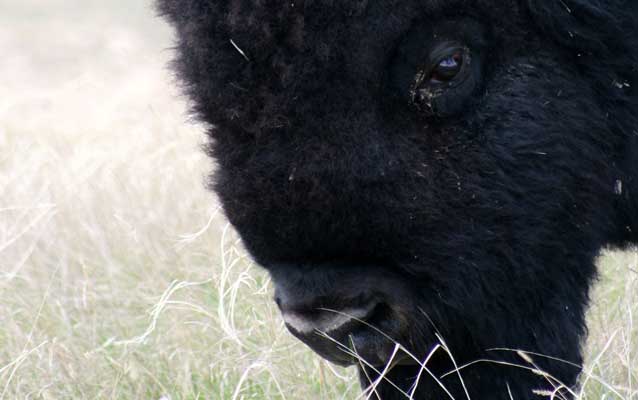 Badlands National Park is home to a population of approximately 800 bison. Learn about the bison's natural and cultural history as you explore the many traditional Native American uses of the bison. Students will see bison parts and brainstorm possible uses for these items. (45 minutes)
How to Participate
This program is currently being offered only as a distance learning video conference.
Teachers should prepare their students accordingly. Students should have some understanding of Badlands National Park (location, mission, ecosystem) and some general background knowledge related to their program topic. Teachers may use materials provided from the links below, the specific pre-visit lesson plans, or their own lessons to best prepare their students.
Suggested pre-visit lesson
Additional resources
Suggested post-visit materials
For more information contact the park.
Details
Subject:

Biology: Animals, History, Nutrition, Pioneer America, Textiles, Westward Expansion, Wildlife Biology, Wildlife Management

type:

Distance Learning
Last updated: April 10, 2015