Badlands In Your Classroom
Welcome teachers, students, and parents! Badlands offers materials to explore topics such as fossils, bison, and sedimentary rocks. There is something for every grade level.
Discover what the Badlands has to offer! If you can't take a field trip to the park, then try a distance learning video conference.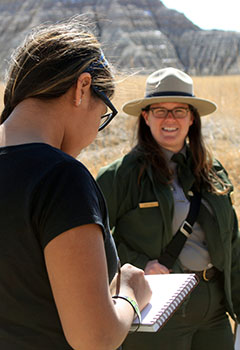 Last updated: April 10, 2015