Curricula
Aztec Ruins Teachers' Guide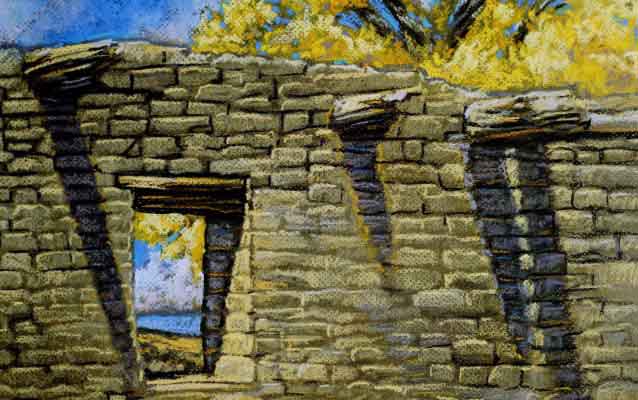 Introduction (intro.pdf)
This file contains the Table of Contents, Introduction, How To Use This Guide, and Education Standards. This section is important for understanding how the guide can be used and how the lesson plans relate to New Mexico State Education Standards. It also addresses the connections this place has to Pueblo people of today. The introduction includes a summary of the most recent archeological interpretations of the site, which is excellent background information for a class visit.

Lessons (lessons.pdf)
This file contains Student Projects for Level I - Beginner, Level II - Intermediate, and Level III - Advanced.


Additional Resources
Resources (resource.pdf)
This file contains Archeologist Profiles, Glossary of Terms, Reference List, and a Teacher Comment and Evaluation Form.
Details
Subject:

American Indian History and Culture, Anthropology, Archaeology, Architecture, Architecture (Building Styles and Methods), Art, Astronomy, Environment, Geometry, Historic Preservation, History, Landscapes, Literature, Mathematics, Museum Studies, Poetry, Social Studies

type:

Curricula