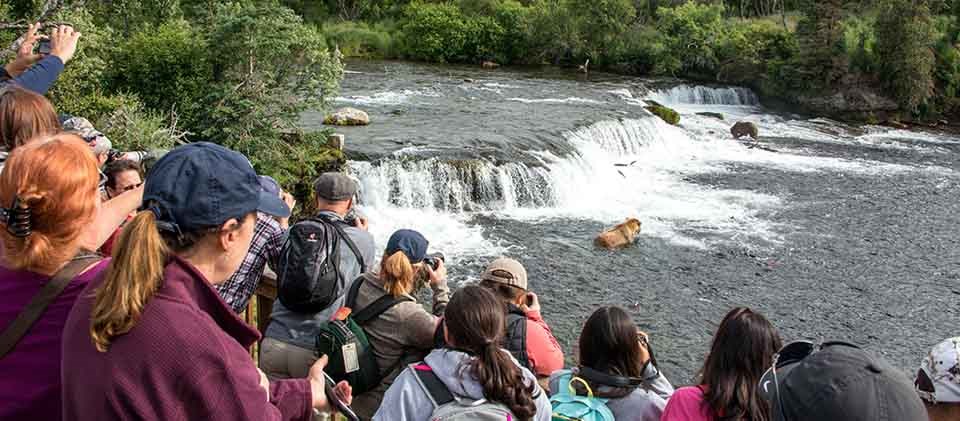 Understanding visitor use patterns across the parks and over time allows park managers to assess where rangers and staff need to be stationed and where impacts to resources (such as trampling) may need to be monitored or mitigated in the future. Likewise, visitor use patterns may also inform commercial business operators (such as guides or air taxies) by providing insights to the areas currently visited and the timing of visits, details that are helpful when planning their services.
Park Visitation Increases
Over the last ten years, the number of visitor use days reported by businesses operating in Katmai National Park and Preserve (NP&Pres) has fluctuated between 25,000 and 30,000 per year. Visitation patterns are affected not only by sport fishing and bear viewing opportunities, but also by national events. The economic downturn in late 2008 affected the number of visitors in the 2009 season. Visitation for Brooks Camp dropped by almost 2,000 visitor use days and took three years to recover (Figure 1).