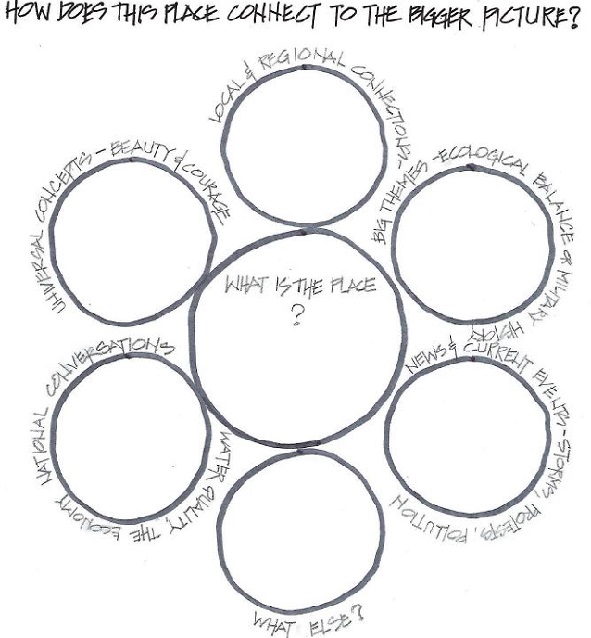 Download a PDF of the diagram.
Here are some core questions to spark your curiosity when you visit a place.
What is this place?
What happens or happened here?
Who and What lives here?
Who and what lived here before?
How is this place changing through time?
How did it come to be this way?
What will be here in the future?
How is this place connected to other places?
What does this place mean to me and to others?
How do we know the answers to any of these questions?
What don't we know and why?
You may be interested in the NPS thematic framework, which is an outline of major themes and concepts that help us to understand American history. We use it to help describe and analyze multiple layers of history and to identify sites, structures, and objects that embody America's past.