Are traditional s'mores too messy and sticky for you? Do you always burn your marshmallow? Or are you just looking to try a new camping dessert?  Here is a fun take on the tried and true s'more recipe.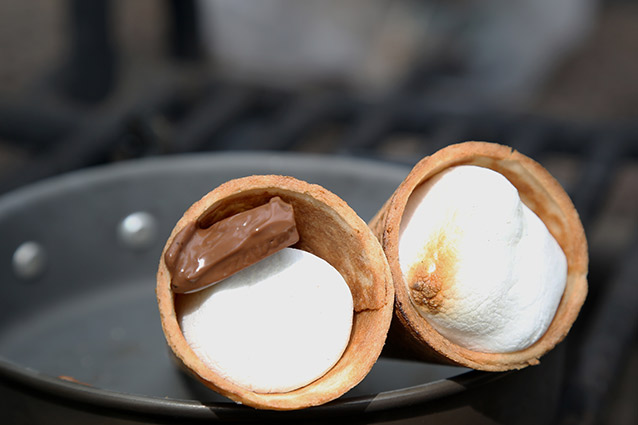 1 bag chocolate chips (or any flavor you want)

1 bag mini marshmallows

1 box cake or sugar cones

aluminum foil
Instructions:
Put about 1 tsp of chocolate chips at the bottom of the cone
Then put a layer of marshmallows on top of the chocolate chips
Keep layering until you get to the top of the cone
Wrap the cone in foil
Heat foil-wrapped cone over fire until chocolate and marshmallows are melted. About 3-5 minutes
Enjoy!
Last updated: May 16, 2016