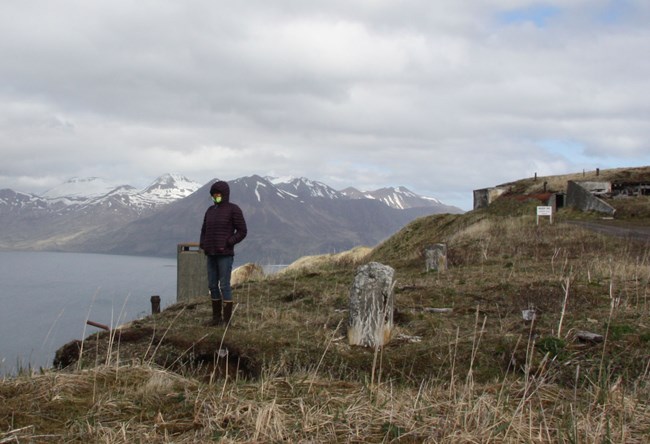 Rhea is an Archeologist in the NPS Alaska Regional Office. She works for the Heritage Assistance Program and National Historic Landmarks Program, helping with various culture and history projects in the state of Alaska. Rhea helps review National Register of Historic Places nominations, consults on federal undertakings impacting National Historic Landmarks, provides technical assistance to people and organizations outside the National Park Service, and participates in a variety of public education and outreach activities – like creating some of the webpages that you're viewing now!
Although Rhea spends only a few days of the year doing archeological field and laboratory work, she's passionate about finding opportunities to encourage others to share their own stories and to learn more about the places they live and work. She also applies some of her evenings and weekends to coordinating the Alaska Consortium of Zooarchaeologists (a skeletal reference collection and public education special interest group)
Rhea began her NPS career as an archeologist for Lake Clark National Park & Preserve, Alaska in 2008. Rhea moved to Alaska from her home state, Hawai'i. Growing up in Hawai'i cultivates appreciation and absorption of different cultures; and it instills a deep sense of responsibility (kuleana) to archeological sites, to our ancestors, to the continuity of various cultural traditions, and to the natural environment.
Rhea earned her MA degree in Anthropology from the University of Alaska Anchorage and her BA degree in Anthropology from the University of Hawai'i Manoa.
Last updated: June 20, 2018