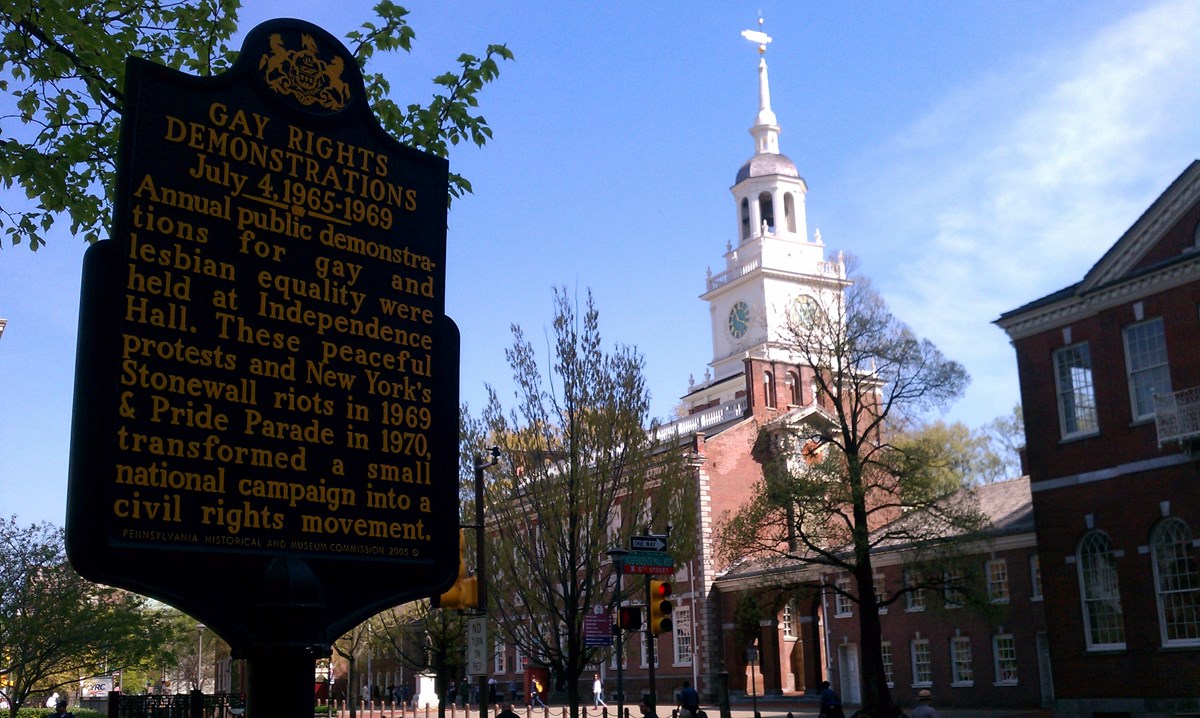 Recognizing Philadelphia's LGBTQ Heritage
The history of lesbian, gay, bisexual, transgender, and queer people (LGBTQ) is a vital part of the history of our city and our nation. The Philadelphia LGBTQ Heritage Initiative encourages citizens to ensure that this chapter of history is not only preerved, but celebrated.
The initiative is a collaboration of the LGBTQ community, the National Park Service, the John J. Wilcox, Jr. LGBT Archives, Independence National Historical Park and the Organization of American Historians. For more information and to share your stories, visit the
Philadelphia LGBTQ Heritage Initiative
.