Vegetation Community Monitoring at Pea Ridge National Military Park
Rolling hills and broad uplands scatter the land of Northwest Arkansas. Pea Ridge National Military Park has restored prairies, open woodlands, closed woodlands, and oak-hickory forests. The landscape provides a backdrop to better understand the 1862 Battle of Pea Ridge. Scientists collect data to learn about the woodland vegetation. They also research the effects of management on vegetation.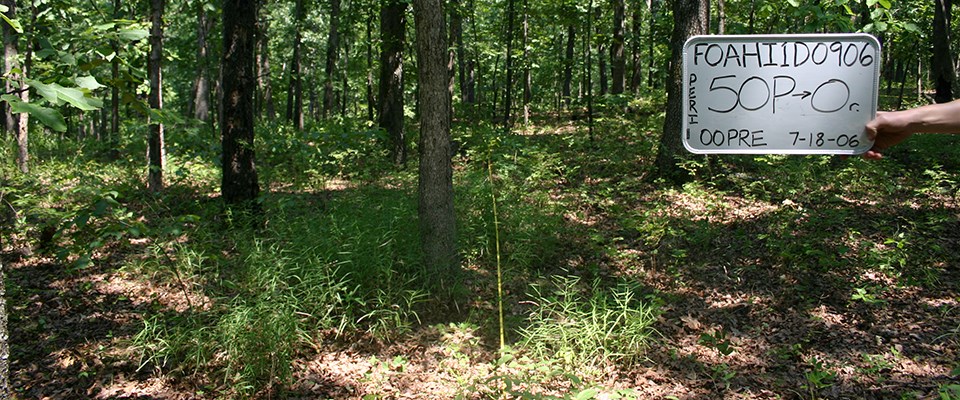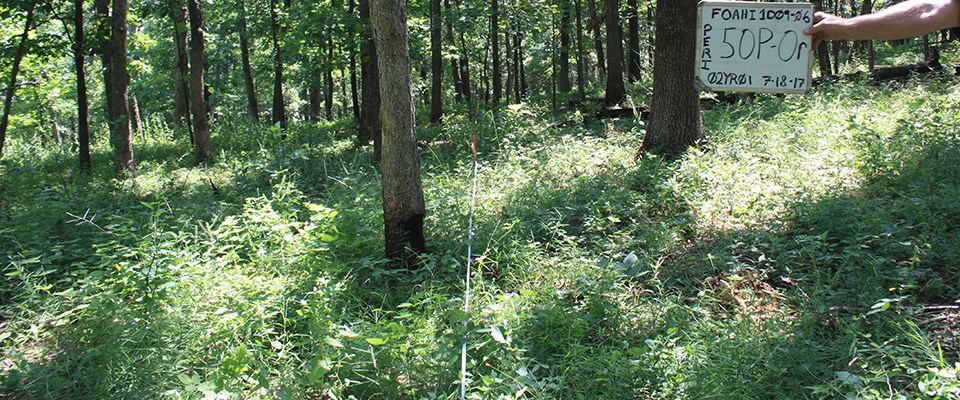 Monitoring helps scientists understand the plant community and observe trends over time. In 2007, scientists began measuring plants in seven plots at the park. These data help scientists learn about the park's woodlands. Scientists also study how prescribed fire changes the land. Long-term plant community monitoring compliments ongoing fire effects monitoring.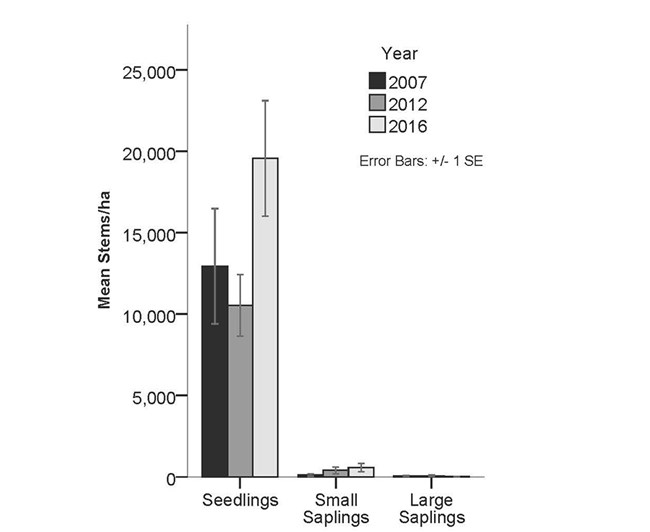 The park woodlands had many oak and hickory species. Yet, mesic species and small trees increased. The ground beneath the closed canopy woodlands is sparsely vegetated. Diversity indices were similar across years except for 2012. 2012 was a very dry year and could have caused the decline. Non-tree woody species increased in the understory as well. Oak seedlings increased, but saplings were more diverse. Prescribed fire goals are set for the completion of four burns at the park and two have already been completed at most sites. Managers are working towards goals for tree density, regeneration, and number of species.
These data allow scientists to track changes in the plant community over time. Continued monitoring will help managers restore the landscape to battle era conditions
Article contributors: Dan Drees & Sherry Leis
View the
full report
. (pdf)
For more information visit the
Heartland Inventory & Monitoring Network
.
Data in this report were collected and analyzed using methods based on established, peer-reviewed protocols and were analyzed and interpreted within the guidelines of the protocols.
Last updated: April 3, 2018