The Preservation of LGBTQ Heritage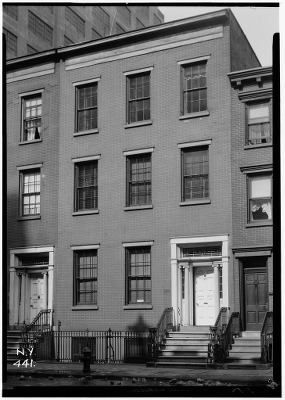 Introduction
The LGBTQ Theme Study released by the National Park Service in October 2016 is the fruit of three decades of effort by activists and their allies to make historic preservation a more equitable and inclusive sphere of activity. The LGBTQ movement for civil rights has given rise to related activity in the cultural sphere aimed at recovering the long history of same-sex relationships, understanding the social construction of gender and sexual norms, and documenting the rise of movements for LGBTQ rights in American history. This work has provided an intellectual foundation for efforts to preserve the tangible remains of LGBTQ heritage and make that history publicly visible at historic sites and buildings, in museum exhibits, and on city streets. This essay traces the history of the movement to identify, document, designate, interpret, and preserve elements of the built environment and cultural landscape associated with LGBTQ heritage.
Undocumented LGBTQ History at National Historic Landmark Properties and those on the National Register of Historic Places
Sites with queer associations made their way onto the National Register of Historic Places (NRHP) and roster of National Historic Landmarks (NHL) not long after the passage of the 1966 Historic Preservation Act; however their connections to LGBTQ heritage almost always went undocumented in inventory-nomination forms and the subject went unmentioned—or was referred to only in euphemisms—when visitors toured places open to the public. Read more » [PDF 2.8 MB]
The views and conclusions contained in the essays are those of the authors and should not be interpreted as representing the opinions or policies of the U.S. Government. Mention of trade names or commercial products does not constitute their endorsement by the U.S. Government.
Last updated: August 11, 2017