Breathing Fire: Remembering Asian Pacific American Activism in Queer History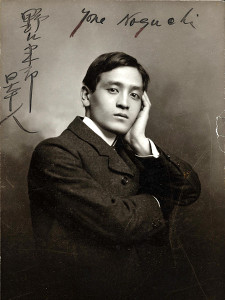 On July 1, 2015 the Respect After Death Act (California Assembly Bill 1577) took effect in California enabling transgender people to record their chosen gender on their death certificates. At least three Asian queers stood at the center of the passage of this bill. When Chinese and Polish American Christopher Lee who identified as a transgender man killed himself in 2012, the coroner listed him as female on his death certificate. Troubled by their friend's misgendering, Chinese Mexican Chino Scott-Chung, also a transgender man, brought the death certificate to the attention of the Transgender Law Center, which initiated and lobbied for the passage of AB 1577. Three years later, Japanese American Kris Hayashi stood at the helm of the Transgender Law Center as its executive director when the organization celebrated the passage of the bill.[1] Yet when CBS reported on the victory, they lauded Masen Davis as the organization's executive director. A statement from Davis, rather than Hayashi, evocatively defined the historic moment, "It brings us one significant step closer to making sure that all transgender people are able to live – and die – authentically in accordance with who they really are."[2] Read more » [PDF 2.1 MB]
** Correction from the author, December 2020: In this chapter, "In 1899, the same year Kosen Takahashi pined away over Yone Noguchi's absence as he tramped to Los Angeles..." should be replaced by "In 1889, a decade before Kosen Takahashi pined away over Yone Noguchi's absence as he tramped to Los Angeles..."
---
[1] "Remembering Christopher Lee as Respect After Death Act Takes Effect," Transgender Law Center website, July 7, 2015, accessed July 30, 2015, http://transgenderlawcenter.org/archives/11746. The Transgender Law Center is located at 1629 Telegraph Avenue, Oakland, California.
[2] Jan Mabry, "'Respect After Death' Act Takes Effect Giving Transgenders Right to Have Chosen Gender on Death Certificates," CBS San Francisco, July 1, 2015, accessed July 30, 2015, http://sanfrancisco.cbslocal.com/2015/07/01/respect-after-death-act-takes-effect-giving-transgenders-right-to-have-chosen-gender-on-death-certificates. Masen Davis had in fact been the previous executive director whom Hayashi succeeded.
The views and conclusions contained in the essays are those of the authors and should not be interpreted as representing the opinions or policies of the U.S. Government. Mention of trade names or commercial products does not constitute their endorsement by the U.S. Government.
Last updated: August 11, 2017