LGBTQ Memorials: Butt-Millet Memorial Fountain, DC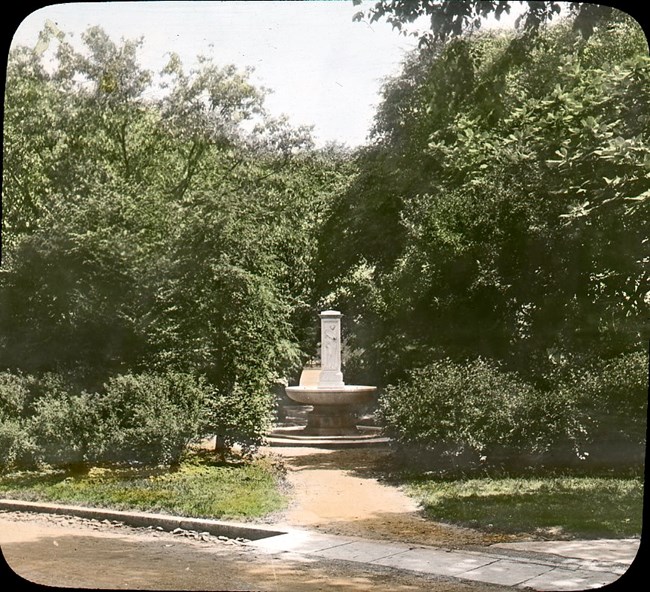 In 1913, a memorial fountain was dedicated at President's Park in memory of two United States officials who drowned on the RMS Titanic. Francis Millet, who served on the Commission of Fine Arts and took part in the design of the National Mall, and Archibald Butt, a Major in the U.S. Army and a presidential military aide, were popular, well-respected men. The two were close companions; they shared a house for many years and are widely believed to have been romantically involved with one another. Returning to the U.S. after travelling together in Europe, the two were aboard the Titanic when it struck an iceberg and sank into the Atlantic Ocean.
Following the news of the two deaths, the Senate and House passed a joint resolution to construct a memorial in their honor. President Taft also supported the memorial effort. As a colleague and an advisor, he held Archibald Butt in particularly high esteem.
Series: Finding Our Place: LGBTQ Heritage in the United States
Last updated: February 20, 2018