LGBTQ Memorials: The Names Project and the AIDS Quilt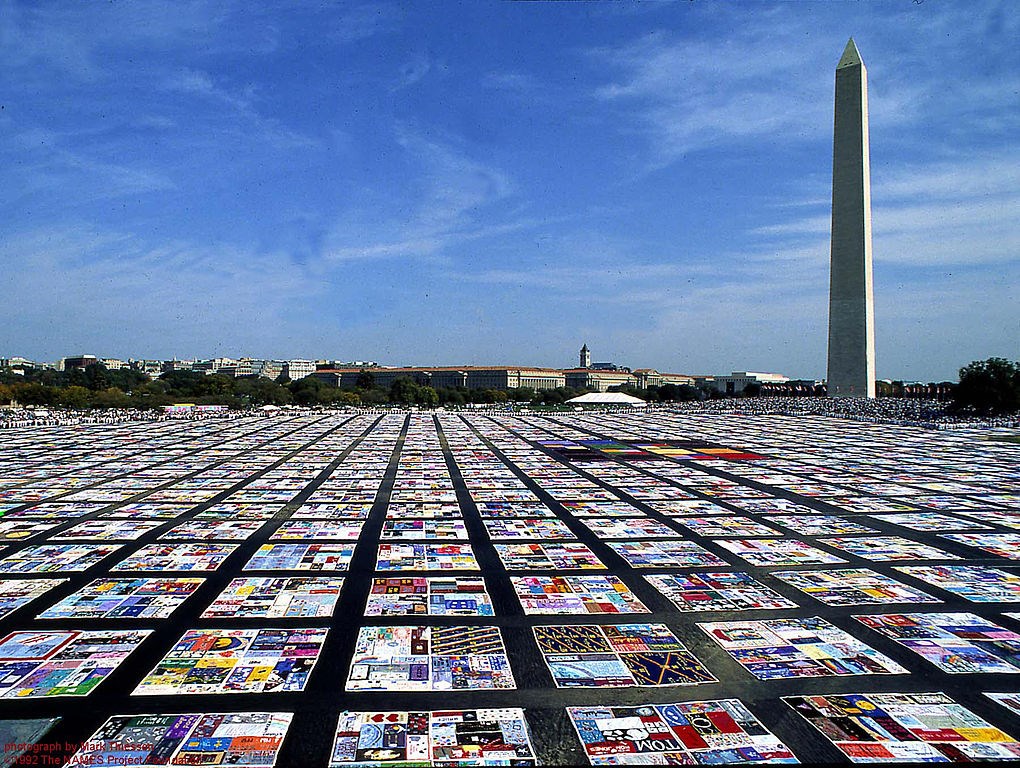 With over 48,000 panels, the AIDS Memorial Quilt is a visual and tactile tribute to the lives lost to HIV and AIDS, illnesses which have disproportionately affected gay communities for many reasons, including inadequate education of a closeted community, stigmatization, and inadequate treatment. Housed in Atlanta, Georgia and displayed at venues around the world, the Quilt creates a visual landscape where viewers are surrounded by the names of the thousands lost to this epidemic, as well as the overwhelming sense of love and connectivity inherent in the tradition of quilt making.
Inspiration for the project came in 1985, when activist Cleve Jones asked people to write the names of friends and loved ones who had died of AIDS on placards. He taped them to the wall of the San Francisco Federal Building and the impact of this enormous display, which represented the deaths in just one American community, led to the founding of The Names Project and the beginning of the Quilt. Panels have been contributed from all over the world and the Quilt remains the largest community art project ever created. It is a one-of-a-kind representation of the cost of HIV and AIDS, as well as the universal spirit of remembrance and commitment to finding a cure.
Series: Finding Our Place: LGBTQ Heritage in the United States
Last updated: February 20, 2018