Article
LGBTQ Finding Our Place: Epilogue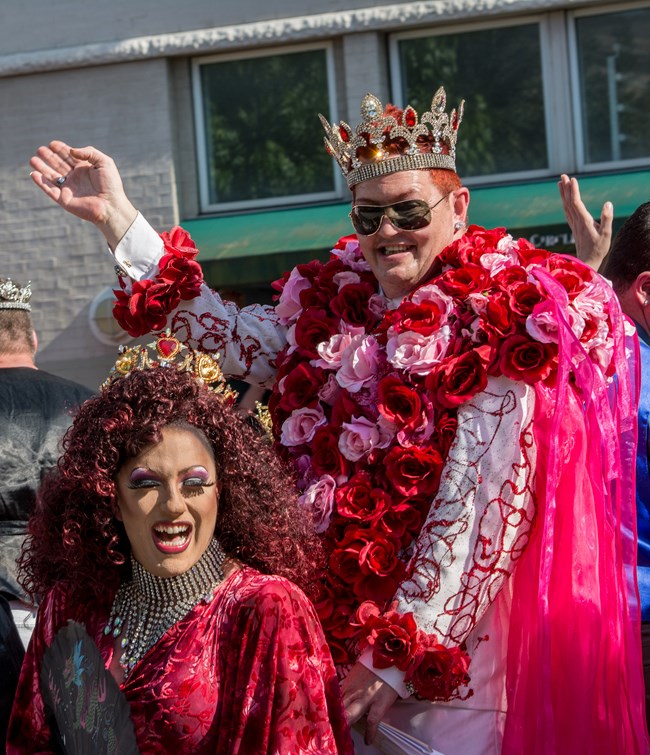 LGBTQ heritage stories come from every region and every walk of life. There are shared experiences and there are vast differences, based on many factors including religion, ethnic background, and socio-economics. Issues of safety and acceptance can become further complicated when you are part of an ethnic minority and, like the early days of organizing and activism, shared experiences are still bringing people together. LGBTQ Latin@s, Muslims, Asian Americans and others are finding support within their communities, and building networks with one another for increased equality and visibility. As we share information, hundreds of new sites related to queer history are being recognized and remembered, and together, we benefit from a better understanding of ourselves, and our fellow Americans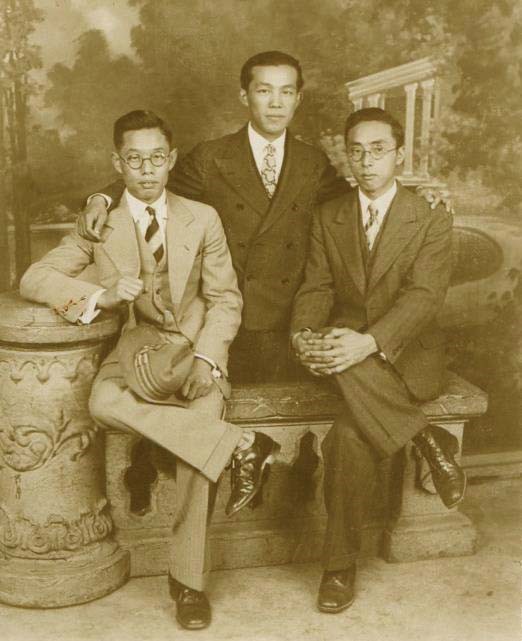 Jiro Onuma (left, center) lived a rather openly gay lifestyle in San Francisco before he and thousands of other Japanese Americans were moved to incarceration centers during WWII.
Photo courtesy of the GLBT Historical Society, San Francisco, California.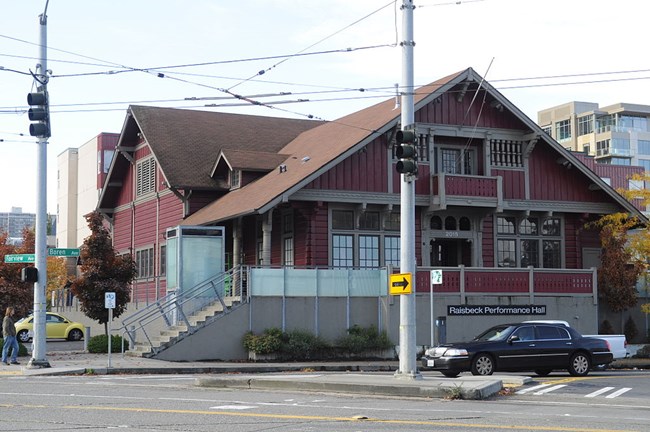 Built in 1915, the former Old Norway Hall (right) in Seattle, Washington was a popular, gay-friendly country/western bar for over 15 years.
Photo by Joe Mabel (CC BY SA 2.0; https://commons.wikimedia.org/ wiki/File:Seattle_-_Old_Norway_Hall_05.jpg)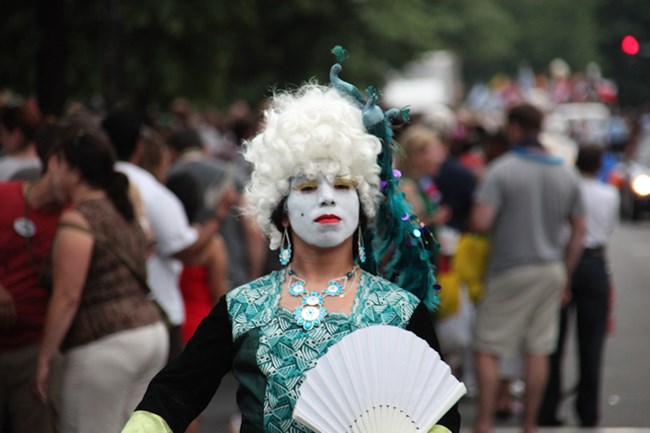 Hispanic pride (left) at the Capital Pride Parade, Washington, DC, June 12, 2010.

Photo by Tim Evanson (CC BY SA 2.0; https://commons.wikimedia.org/wiki/ File:DC_Gay_Pride_-_Parade_-_2010-06-12_-_043_(6250675224).jpg)
Last updated: February 20, 2018