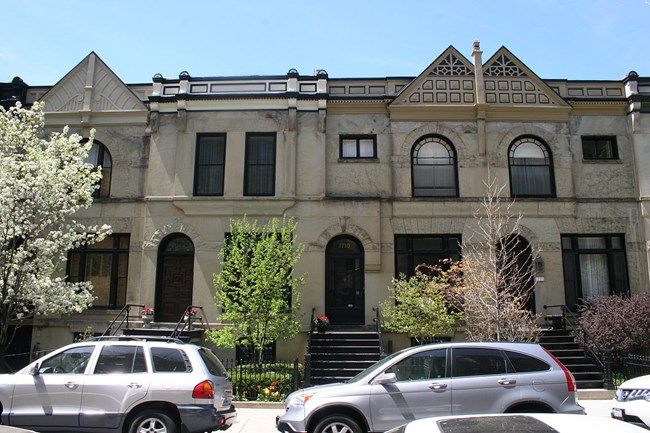 In 1924 Henry Gerber founded the Society for Human Rights, the first gay rights organization in the United States. While he was in the Army, Gerber was stationed in Coblenz, Germany. While there, he experienced a more open homosexual community than in America. After his return to the U.S. in 1923, Gerber distanced himself from what he saw as a disorganized, politically unaware gay subculture, choosing instead to live in relative anonymity in a boarding house in Chicago, Illinois. In contrast to the more mainstream, community-oriented homosexual movement he experienced in Germany, American gay subculture was largely relegated to saloons, speakeasies, and the realm of prostitution, a marginalized place in society that was often seen as lascivious and criminal. When he founded the Society for Human Rights, Gerber melded his experiences with the German homophile movement with the American ideals expressed in the Declaration of Independence, continually referencing the importance of law and order, and a person's right to pursue happiness.
The Society for Human Rights published the earliest-documented homosexual periodical, Friendship and Freedom. Subscription rates were low, a problem that Gerber attributed to the fear of persecution felt by many homosexuals, which kept them from joining organizations or otherwise publicizing their sexual interests. Gerber himself was a victim of the social and political hostilities of the time; in 1925 he and several other group members were arrested. Although never charged, his belongings were confiscated and there were highly prejudiced legal proceedings and extensive, negative media coverage. As a result, the Society for Human Rights withered away.
Henry Gerber's enthusiasm for activism was severely dampened following these warrantless arrests. He went back to living a lower-profile life but continued writing about the position and plight of homosexuals and continued networking and building community with gay allies. In 2015, the Henry Gerber House became the nation's second National Historic Landmark designated for its association with LGBTQ history.