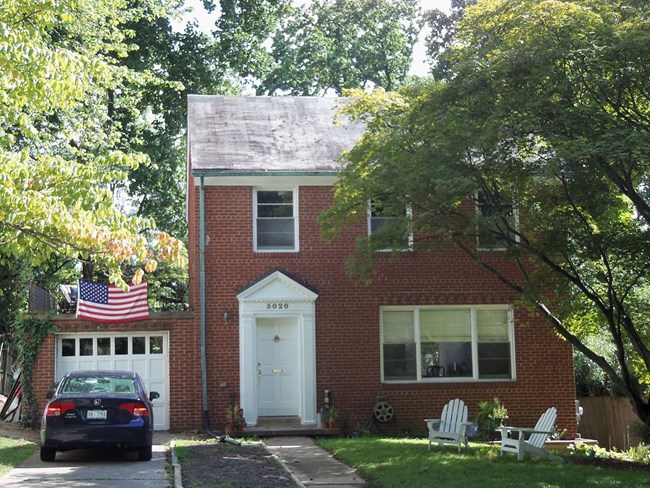 Working from his home in Northwest Washington, DC, Dr. Frank Kameny applied the ideas of the burgeoning civil rights movement to challenge and change negative perceptions of homosexuality and to fight discriminatory public policy. As the leader of the Mattachine Society of Washington, a homophile organization named after (but not part of) the Mattachine Society that began in 1950, Kameny rejected the opinions of psychologists and other "experts" who viewed homosexuality as a mental defect or form of perversion. He insisted that gay men and lesbians were the true experts on homosexuality and encouraged them to publicly share their knowledge and opinions.
Dr. Kameny became an outspoken activist after being discharged from the Army Map Service because of his suspected sexual orientation. He appealed the decision, addressing the House and Senate Civil Service Committees, as well as the courts, all to no avail. Although the Supreme Court declined to hear his case, many consider his well-fought, public battle against injustice a landmark event in gay rights. Although thousands of gay men and women were the victims of discriminatory policies, few people challenged their expulsion from federal service during this time. Continuing to keep a high profile, Kameny led public demonstrations against gay persecution in the U.S. and Cuba; he identified similarities in the oppression of gay people and other minorities. Inspired by the slogan "Black is Beautiful," Kameny coined the phrase "Gay is Good," encouraging people to take a more positive view on homosexuality.
After years of effort, Kameny and his supporters succeeded in getting the Civil Service Commission to revise their regulations and the American Psychiatric Association to remove homosexuality from the Diagnostic and Statistical Manual. Dr. Frank Kameny's home in the District of Columbia continued to serve as his office where he worked as an activist into the 1990s. It was designated a DC Historic Landmark in 2009 and was listed on the National Register of Historic places in 2011.