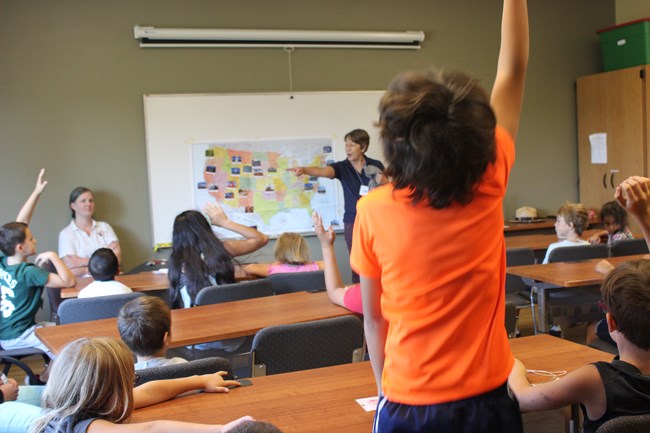 Wildlife and remote cameras have tremendous potential for science and stewardship of biological resources in national parks. Dozens of remote cameras are already operating in parks, however the full benefit of many of these cameras may not be realized due to limited capacity to process and analyze the hundreds or thousands of photographs they produce over time. The Community Stewardship Program (CSP) is developing guidance and resources to help the National Park Service (NPS) engage students in the analysis of wildlife camera photos. In addition to returning valuable data for NPS scientists and managers, these Wildlife Camera Student Science projects will aim to connect students to science, nature, and the NPS mission by bringing the wildlife of a national park into their classroom.
CSP conducted the first pilot project aimed at developing this model during the summer of 2017 with 25 students (ages 6-12) from
The Family Center/La Familia
in Fort Collins, Colorado and
Rocky Mountain National Park
. La Familia is a bilingual organization that provides early childhood education and family strengthening services such as childcare, parent enrichment programs and after-school tutoring. Rocky Mountain National Park is an iconic national park in northern Colorado that preserves majestic peaks, mountain meadows, cascading streams, glacial lakes, diverse wildlife, and a rich cultural history.