Independence Day Evolving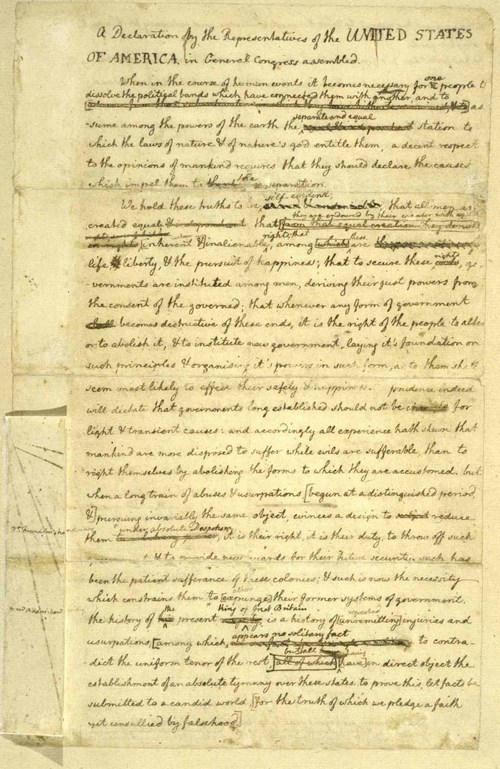 "We hold these truths to be self evident, that all men are created equal, that they are endowed by their Creator with certain unalienable Rights…That to secure these rights, governments are instituted…"
These words are cause for celebration, but how we celebrate has evolved over the centuries. Some of the first appropriate guidelines for July 4th were recommended by John Adams in a letter to his wife Abigail as early as July 3, 1776.
I am apt to believe that it will be celebrated by succeeding generations as the great anniversary festival. It ought to be commemorated as the day of deliverance, by solemn acts of devotion to God Almighty. It ought to be solemnized with pomp and parade, with shows, games, sports, guns, bells, bonfires, and illuminations, from one end of this continent to the other, from this time forward forevermore."
Thus was started what would evolve into the noisiest, most popularly acclaimed celebration, "The American Jubilee", that is the Fourth of July. It was a celebration in recognition of the revolution America had fought so hard to win. One British observer in 1815 would remark that it was as though eight million Americans were invited to a national birthday.
It was not definitive that the celebration should be held on the July 4th, however. It would be hard to say what was the actual event and moment that independence was born. In Philadelphia, where the second Continental Congress had convened, the delegates from the thirteen colonies had been debating for months the merits both for and against "independency". As the calendar turned to July, the tide was rising in favor of separation.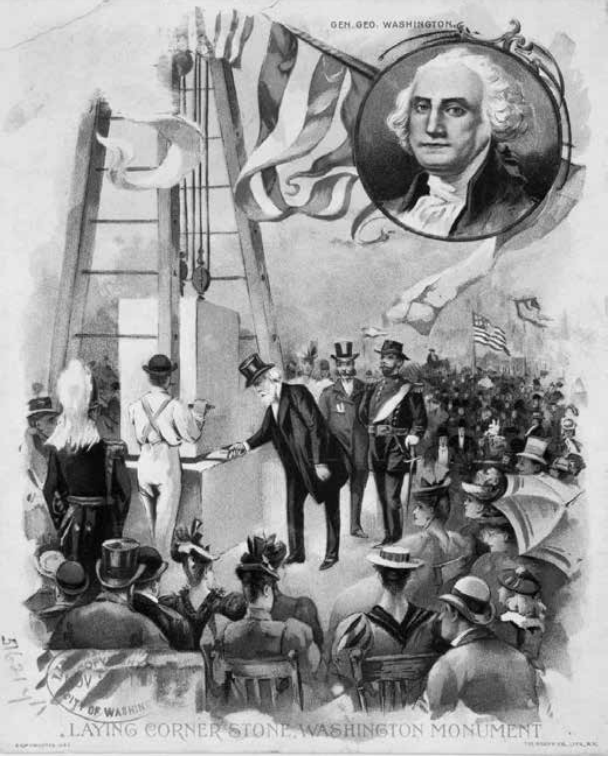 With economic growth and industry, July 4th celebrations of the 1820s were occasions for ground breaking ceremonies for public works projects. The Erie Canal was began on the fourth of July 1817 outside Rome, New York. In 1827, the new Ohio Canal opened in Cleveland with the governor in attendance that Independence day. President John Quincy Adams was the featured speaker at the ceremonies to begin construction on the Chesapeake and Ohio Canal on July 4, 1828. On July 4, 1848, the Washington Monument cornerstone was laid in the presence of President James Polk.
For the nation's fifteenth birthday in Washington DC, it was the hope to gather all living signers of the Declaration of Independence and all surviving former presidents. At the time, there were four, John Adams, Thomas Jefferson, James Madison and James Monroe. None of the aging men was able to attend. Word came later of Jefferson's death at one o'clock pm that day with John Adams following at six o'clock in the evening. James Monroe would also die on the Independence Day five years later.
In the 1830s and 1840s a temperance movement began to rise, advocating moderation in liquor consumption. Getting drunk seemed to be part of the holiday with all the patriotic toasting. Spirits were readily available to quench the thirsts of all those who wanted to participate in the numerous toasts throughout the day. Fireworks and gunpowder also came under scrutiny. Cities had suspended ordinances that prohibited discharging fireworks on the Fourth. Concerns over injuries and safety would eventually lead to the municipal fireworks displays that are common today. Eventually, these laws would loosen in some areas of the country, allowing celebrating citizens to buy small fireworks deemed safe.
Concentrated urban dwellings would also contribute to the change in how the Fourth of July was celebrated. In the 1850s, for example, city populations were so massive that many folks began creating their own celebratory traditions. After enjoying spectacular parades with family, friends and neighbors, many folks would go ballooning, to concerts, steamboat voyages or anything else that provided them a way to flee the city. Independence Day no longer was observed as a day to forge a national identity, but was transitioning to one of entertainment.
Fourth of July traditions continued during the Civil War in a subdued fashion. There were the usual fireworks, parades and excursions of course but the war was on everyone's mind. Orators speaking of its progress while George Washington's reputation and accomplishments were highlighted to further enlistment. Union marching songs were on the lips of choruses as ministries invoked God's blessing onto the Union's cause.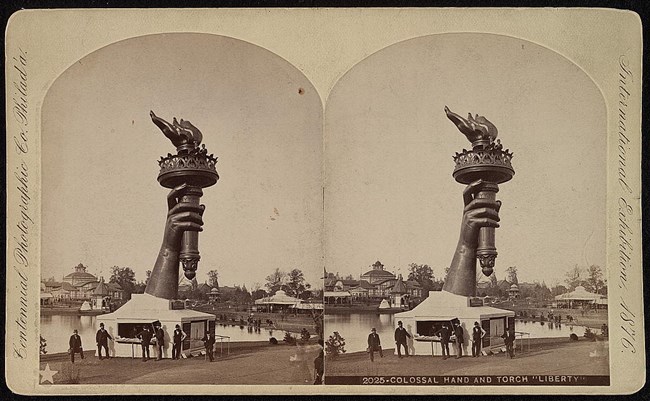 The one hundred year celebration centered on the Centennial Exhibition in Philadelphia. It was opened by President Grant on May 10, 1876. The event was akin to a World's Fair where America would have a chance to display its culture and industrial prowess. It was a great success.
In the late nineteenth century, a change was taking place with Decoration Day and later Memorial Day becoming the holiday of speeches and civic demonstrations. With nation building completed, the Fourth moved from a day of solemn reverence and national identity to a day of summer fun with getaway destinations in mind. Americans might be at their summer homes, entertaining family and friends, at private barbecues, and picnics with their own stash of fireworks.
Today, there is no prescription for how the Fourth of July should be observed. Fireworks displays, pageants, parades are all very prominent as lengthy orations have faded to being a thing of the past. It has become a day of liberation, of sorts, to celebrate how you choose. The Fourth is now a low key holiday that is observed more privately than before. Earlier generations were about building national identity and community in a public place. It is a different celebration that is more eclectic and free from political causes or morale temperance and safety.
Last updated: August 29, 2018