Vegetation Community Monitoring at George Washington Carver National Monument
Prairies and savannas were common where the Carver family lived in Southwest Missouri. Experts estimate that less than 0.1% of Missouri's tallgrass prairie remains. In 1985, George Washington Carver NM restored tallgrass prairie to the site. The restored prairie represents the landscape present during Dr. Carver's boyhood. In the past, fire, grazing, and drought maintained prairies. Today, we manage the prairie using fire, herbicide, and mowing treatments. Scientists measure the status and trends in the plant community through time. Scientists also research the role that fire has in maintaining the prairie.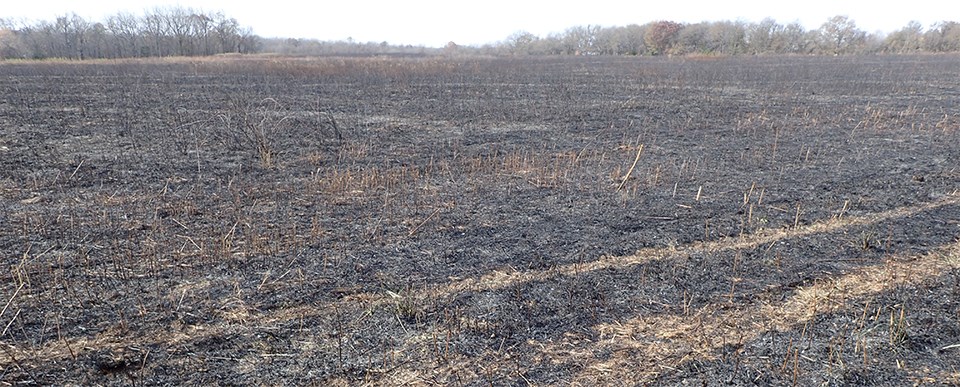 Scientists began measuring vegetation in 2004 using seven permanent plots in the park. By tracking vegetation, managers can learn about changes in the prairie. Scientists measure the plant species present and ground cover. They also measure the prairie before and after the prescribed fires to learn about fire severity and fuel reduction.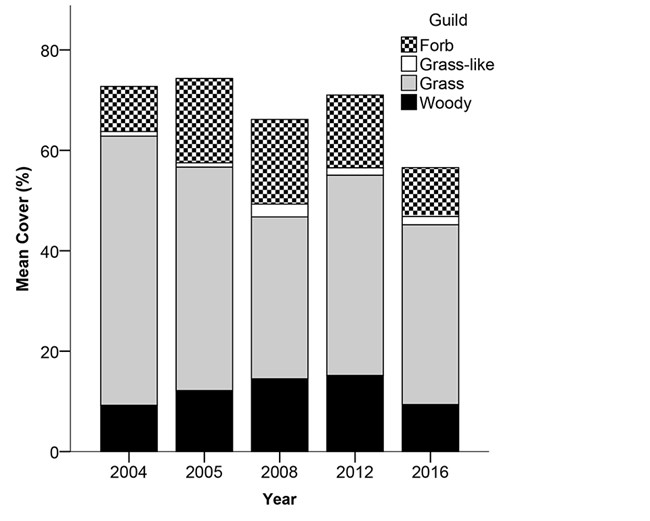 Total number of trees was similar across years sampled, but ash trees are increasing. Grasses have dominated the prairie through the whole period. The plant community was stable over the last 13 years. The number of exotic species was slightly less in 2016. This may be the result of targeted herbicide application and prescribed fire.
Sumac and blackberries are both common at the park and these plants can become invasive. In 2012, the park began to treat and reduce sumac. Sumac is now at acceptable levels, but blackberry species have increased. Blackberries have been present at the park throughout the years. The cause for their increase is unclear.
Prescribed fire was used in the park since 2010, except for 2013. The average burn severity has been light to moderate across all burn events. Fire reduced fuels in burns from 2012-2016.
View the
full report
. (pdf)
For more information visit the
Heartland Inventory & Monitoring Network
.
Data in this report were collected and analyzed using methods based on established, peer-reviewed protocols and were analyzed and interpreted within the guidelines of the protocols.
Last updated: April 9, 2019