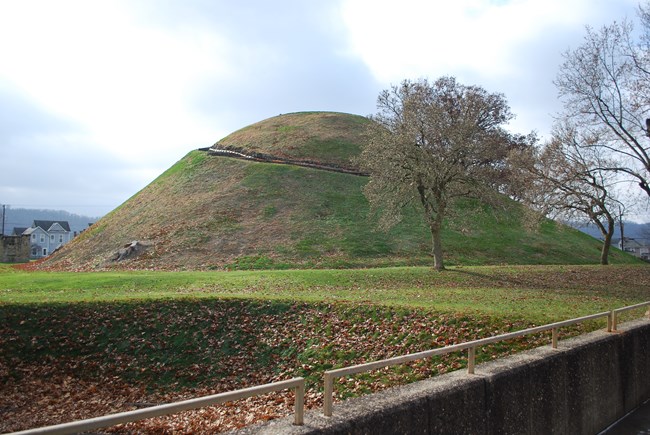 Grave Creek Mound, in Moundsville, West Virginia, is one of the largest conical-type native burial mounds in the U.S., standing 62 feet high and 240 feet in diameter. It's believed that members of the Adena culture moved more than 60,000 tons of dirt to create it in about 100 BC.
As Meriwether Lewis and his party moved down the Ohio River in the fall of 1803, he stopped and viewed the mound. His September 10 entry includes a long, detailed description of "this remarkable mound of earth…"
The Grave Creek Mound Archaeological Complex also includes the Delf Norona Museum which opened in 1978 to display numerous artifacts and interpretation of the Adena culture. This short video gives you an excellent overview of the complex:
https://youtu.be/2u23ebdUZEY?list=PLpilEhvNIFtjBRthRIaET3Fl8t1SV0VPJ
Located at 801 Jefferson Avenue in Moundsville, the site is open Tuesday – Saturday, from 9 a.m. to 5 p.m. Admission is free.