Assessing the Vulnerability of Derby Wharf
by Future Park Leaders of Emerging Change intern Shanasia Sylman, Harvard University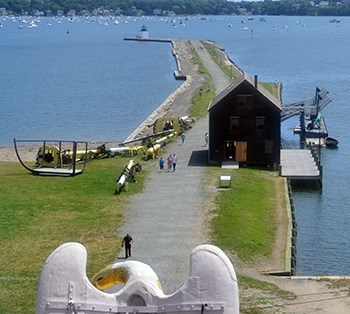 Salem Maritime National Historic Site is an urban and coastal park along Salem Harbor in Salem, Massachusetts. It is home to several historic buildings and historic wharfs that tell the story of early America's maritime industry and economic independence. As a maritime site, its relationship with the waterfront continues to change over time, though the structures of the site remain the same. Effects of a changing climate challenge historic preservation efforts of the staff. Preliminary assessments indicate that Derby Wharf, one of four historic wharfs at this site, is highly vulnerable to current environmental conditions, as well as projected future conditions from climate change impacts, such as sea level rise, increased storm surge, and more frequent tidal flooding.
During the summer of 2017 I set out to tackle questions about the extent to which Derby Wharf is vulnerable, how often it is impacted, and how vulnerability varies across the structure. Furthermore, I explored what ways the park can begin to ask these questions while also involving their surrounding community and park visitors, helping them to engage these climatic challenges for their local and national resources. Over the course of the internship, I reviewed historic reports and material to synthesize a short report on the history and structural makeup of Derby Wharf and proposed two monitoring strategies: photo-monitoring and a wharf inventory, the latter being a specific systematic breakdown of Derby Wharf into subsections that can be easily documented by staff and volunteers and contribute to overall comprehensive documentation of the vulnerabilities of the wharf.

Moving forward, after finishing my graduate studies in the spring of 2018, I hope to continue to contribute professionally and academically towards coastal adaptation planning for unique and challenging sites and landscapes in the face of a changing climate.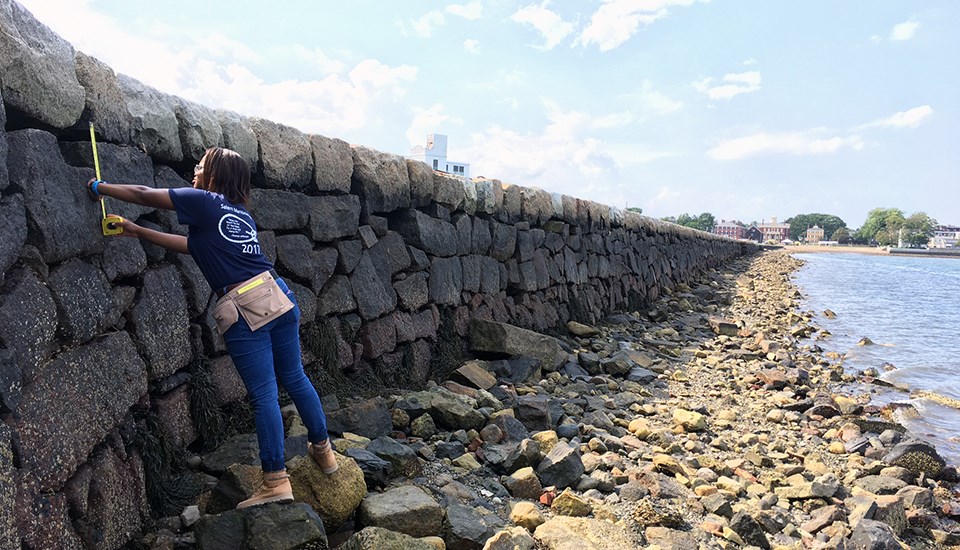 Last updated: February 5, 2018