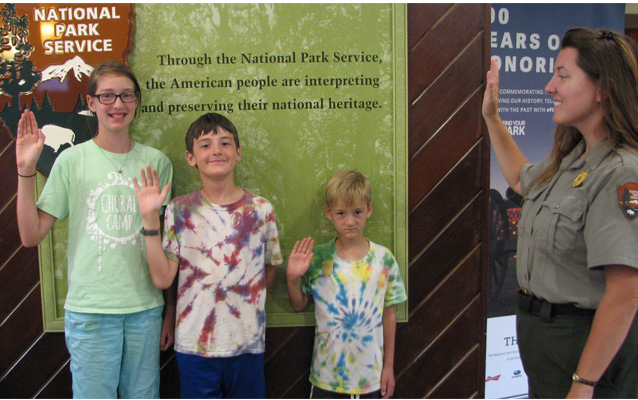 The Junior Ranger program is a fun way to learn more about our park and how you can help protect it - just like our park rangers! You can explore the many stories of our island of adventure and discovery and help us keep Fort Raleigh National Historic Site clean and safe for all visitors.
The Fort Raleigh Junior Ranger program is designed for kids ages 3 and older. To begin, stop by the desk in the visitor center and ask a ranger or volunteer for a free Roanoke Ranger activity book. To become an official Roanoke Ranger and earn a Fort Raleigh badge, you will need to attend a ranger program or watch the movie, and complete the pages of the Roanoke Ranger Activity Book assigned to your age.
When you have finished, go to the visitor center desk and discuss some of your answers with the ranger or volunteer. Take the oath, and receive your badge!
Our Junior Ranger program is designed to be completed while you are at the park, but you can prepare for your trip by downloading the Junior Ranger booklet before your trip begins. Part of the fun is exploring the park and taking the Junior Ranger oath from a ranger in our visitor center.
If you are not able to visit the park, you can still become a National Park Service Junior Ranger on-line and learn about the jobs of park rangers. Visit www.nps.gov/webrangers and learn about this fascinating line of work. Complete all the activities and you can become a Web Ranger!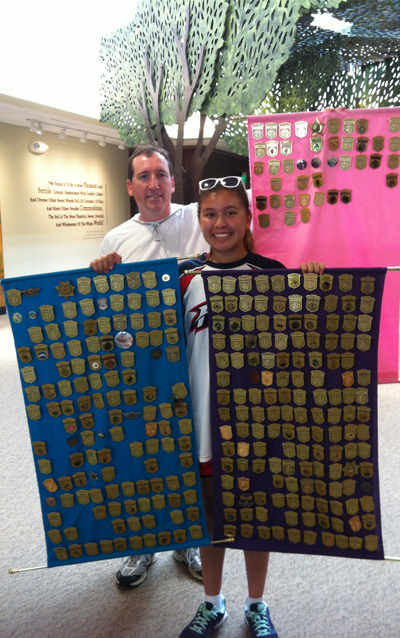 Last updated: October 5, 2016