Events & Announcements, September 2017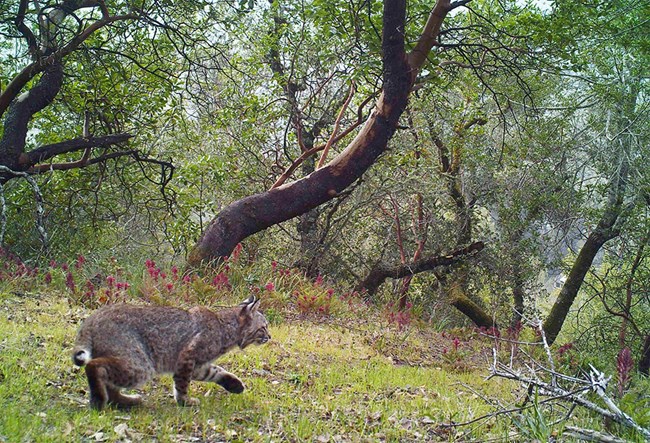 Discover Tam's Wild Side!
Join us for the 2017 Mt. Tam Wildlife Symposium on October 26, 10 am–3:30 pm, at the Marin Art and Garden Center. Learn more about Mt. Tam's furry, feathery, and scaly residents, and get updates on One Tam's work to study and support their health.
This edition of the One Tam Science Summit series will feature results from the Wildlife Picture Index Project's first three years of data collection, highlight new and "buzz-worthy" research (on bats and pollinators) coming out of last year's Measuring the Health of a Mountain: A Report on Mt. Tamalpais' Natural Resources, and showcase exciting projects in the wings that will support the mountain's wildlife. Preview the day's topics at onetam.org/2017-wildlife-symposium:
Life on the Wild Side: Mt. Tam's Wildlife through a Naturalist's Eyes
Marin Wildlife Picture Index Project: The First Three Years
Spotlight on Health: Updates on Focus Species
Addressing Data Gaps: New Efforts to Understand Bats and Bees
Upcoming Wildlife Enhancement Projects
Join us for a reception from 3:30–4:30 pm to meet speakers and mingle with friends and colleagues.

Upcoming Park Academy Classes
John Muir Laws: How To Draw Marine Mammals October 10, 12:30–2 pm
One Tam Event: Wildlife Picture Index Workshop October 12, 1–4 pm
Botany Series: Plant Families in the Field (Muir Woods Redwood Creek Loop) October 13, 8 am–12:30 pm
Community Science: Bee Pinning Party October 14, 9 am–2 pm
Hawk Identification Field Class October 19, 11 am–1 pm
One Tam Event: Wildlife Picture Index Workshop October 19, 9 am–Noon
One Tam Event: Wildlife Picture Index Workshop October 24, 1–4 pm
Healing Forest Walk at Lands End October 28, 8–10 am
Classes are free for NPS and Conservancy staff and volunteers. For more details or to register see their website.
Upcoming Field Institute Classes
The Point Reyes National Seashore Association's Field Institute has many classes coming up, including:
Fall Migration Immersion at the Point October 3, 9am to October 4, 3pm
Photographing the Beaches of Point Reyes October 13, 6pm to October 15, 2pm
An Evening of Lights: Astronomy and Bioluminescence October 14, - 8pm–11pm
The Wish to Photograph October 28, 10–4pm
The Panoply of Life: A Naturalist's Walk at Kehoe Beach October 29, 9am–1pm
Point Reyes staff can register for a class at no charge, contact the Field Institute at 415-663-1200 x307 for more details.
Last updated: September 29, 2017