Bird Community Monitoring at Herbert Hoover National Historic Site, Iowa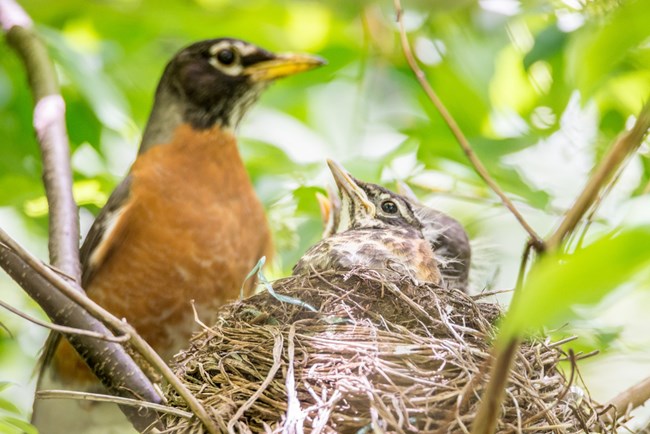 Scientists recorded 62 bird species during May-June site visits in the nine years after initiating monitoring. Sixty-one of those species are considered breeding birds because they are permanent or summer residents to the historic site. Four breeding species are considered species of concern for the North American Bird Conservation Initiative's conservation region in which the park is located (Eastern Tallgrass Prairie Region). Three species recorded at the park showed negative population trends, while their 46-year regional trends have been positive. In contrast, 14 species (including one of regional concern) showed positive trends on the park while their longterm regional trends have been negative. Additionally, scientists have found that:
The Dickcissel was the only species of regional concern recorded in 2013.
Along with the species shown, Eastern Meadowlark, Mourning Dove, and American Goldfinch were among the most commonly occurring species.
Last updated: July 11, 2019