Article
Update on the Be Straw Free Campaign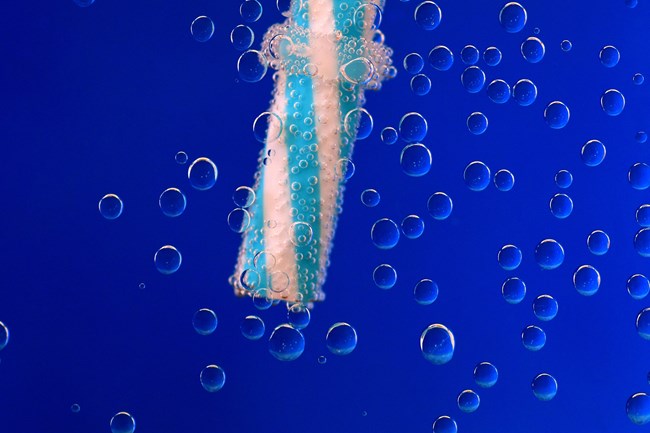 In 2010, at the age of nine, Milo Cress began the Be Straw Free campaign now facilitated by Eco-Cycle, to promote reduced straw use, and therefore waste. Milo initiated the campaign due to concern with "our oil supply [straws are typically made from plastic], as well as our limited space available for landfills." GreenLine first reported on this effort in an article in November 2013. We thought we would revisit this effort and see what has happened.
Taking the Pledge
Xanterra Travel Collection was the first National Park Service (NPS) concessioner to take the pledge and start an offer first "Choose to be Straw Free" program. Initiated on Earth Day 2012, the program is now in these Xanterra-operated national park facilities, as well as other state parks and private
resort properties and crusie ship operations:
Crater Lake National Park

Death Valley National Park

Glacier National Park

Zion National Park

Grand Canyon National Park

Yellowstone National Park

Rocky Mountain National Park

Mount Rushmore National Memorial
Catherine Greener, Vice President of Sustainability of Xanterra Travel Collection, says Xanterra's Choose to be Straw Free Program is now inserted into their larger Environmental Management System.
Since the GreenLine article, the Be Straw Free campaign has been joined by others worldwide with catchy names like:
Delaware North began its effort in 2018 with it's corporate program titled "the Last Straw". Plastic straws are not provided but available upon request at the following national parks where Delaware North operates as well as many of their state parks, private resorts, sports stadiums, gaming, airport and other food and beverage locations:
Grand Canyon National Park
Olympic National Park
Kings Canyon and Sequoia National Parks
Blue Ridge Parkway
Shenandoah National Park and
Yellowstone National Park
The National Restaurant Association and the American Chemical Council now both recognize the "offer first" policy as an industry best practice.
Cities, States and Nations Look to Reduce Plastic Straws
In January 2018, a statewide bill introduced in California prohibits food facilities from providing single-use plastic straws to consumers unless requested by the consumer.
Due to a citywide ban of single-use straws in Seattle, 3,100 cafes, restaurants, and concession operators are going straw-free. Lonely Whale foundation helped companies like the Seattle Aquarium, CenturyLink, Safeco Field and the Seattle-Tacoma International airport keep 2.3 million straws out of landfills. Other cities with plastic straw reduction efforts include:
Fort Meyers, FL
Malibu, CA
Davis, CA
In May, the European Commission announced a proposal to implement a ban on certain plastics including straws for all of Europe.
Major Brands Join In
Organizations and companies are also taking on straw-reducing initiatives.
A few other businesses with straw reduciton policies include:
Walt Disney World
The Smithsonian Institution
Aramark-operated food outlets at Monterey Bay Aquarium and Asilomar Conference Center
Ted's Montana Grill chain
DMK Restaurant Group in Chicago
New England-based Lyons Group
Table 301 Restaurant Group, Greenville, SC
The international Aqua Restaurant Group
Choose Reusable Straws
Some people may be concerned that halting any straw production means a loss of jobs. In fact, numerous reusable straws now on the market might not have been present at the time Milo started. A quick online search finds a variety of reusable straws made from silicon, glass, stainless steel, and bamboo, to one-time use alternatives made of natural materials such as paper, grain stalks, and even pasta and seaweed.
Compostable straws made of plant-based materials like cornstarch are also available. If a compostable straw option is used, restaurateurs should try to ensure the straws are going to a composting facility that is capable of breaking the waste down or is reducing its waste reduction value. Also, remember to make sure the wrapper is biodegradable. When in doubt as to whether your straws are truly biodegradable, look for products certified by the Biodegradable Products Institute.
Ocean Plastics
Plastic waste continues to accumulate in our landfills and is increasingly a concern in our oceans generating articles in publications as well-known as National Geographic, such as Straw Wars: The Fight to Rid the Oceans of Discarded Plastic, February 23, 2018. In May, the NPS hosted the National Oceanic and Atmospheric Administration sponsored "Ocean Plastics Lab", an international outdoor interactive exhibit designed to bring attention to the global problem of ocean plastic pollution and science-based solutions. More information on ocean plastics and the NPS can be found at NPS Ocean Plastics.
Park Efforts Can Help
In the end, while plastic straws are just a small part of the waste stream, every little bit of waste reduction may help reduce park-level waste management needs and lessen waste disposal impacts outside park units. Whether you decide to be all in and straw-free, offer biodegradable straw alternatives, or take the simple step of providing straws on request, concessioners can join many others thinking about the little plastic tube and where it might end up; an effort that first got its start in the NPS with nine-year old Milo Cress.
Last updated: July 18, 2018