Scientist Profile: Angie Pincetich, Hydrologic Technician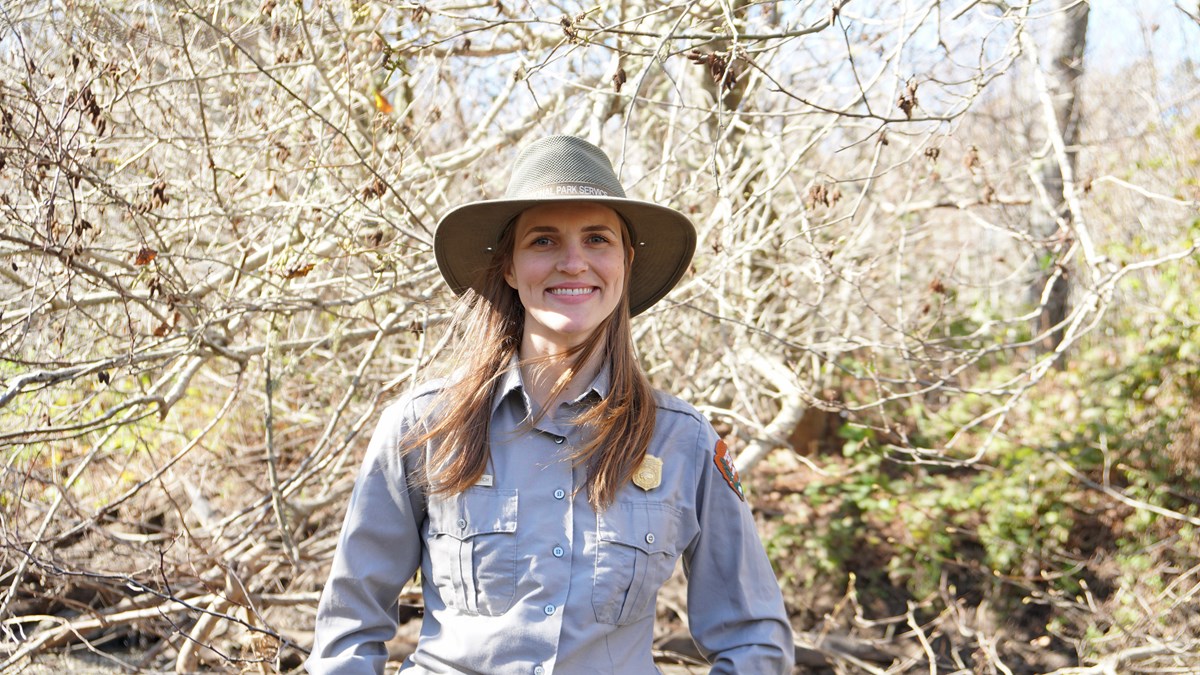 On Water...
"I started getting passionate about water resource issues in college, but for as long as I can remember, I have had a strong connection to water. Water is the most critical component of life. It's a precious resource that we don't value enough until we desperately need it. It's such a valuable thing to me, from an ethical standpoint as well as a recreational standpoint. I grew up camping near the water and boating with my family—it's always been a part of my life."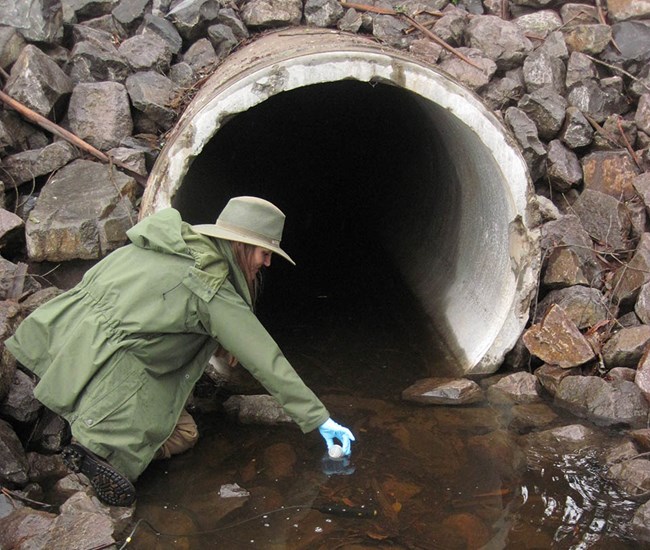 On Work...
"My job as a hydrologic technician is part of a long-term water quality monitoring program for National Parks in the Bay Area. At the start of every field day, we calibrate our water quality monitoring instrument, pack up all our gear and sample collection bottles, and head out. We visit the same sites on a monthly basis, plus during storm events. We record basic water chemistry readings and collect samples to analyze for things like bacteria, turbidity, and nutrients."
"There are moments I feel like I have to pinch myself that I get
paid to do this. When it's a beautiful day, and there are newts
swimming through the water. Or when people I cross paths with on
the trail thank me for what I'm doing. Those experiences make my job feel really special."
"We aim to get a sense of how the creeks are changing over time--if they're changing over time. With the broader scope of climate change, we want to see how the creeks are adapting. For our salmon-bearing streams, like Redwood Creek and Olema Creek, we want to know: are these creeks getting warmer? Because the warmer creeks are, the less oxygen they can hold, and that has a big impact on fish."

"We're collecting the data and compiling them into reports to help park management make informed decisions. We also have these data available to the general public so they can see what we're doing and have a vested interest in what's happening in our watersheds. I feel like people forget about our little creeks, running through our neighborhoods and cities. A lot of people don't realize-- these are major arteries that run out to sea. Our ocean is impacted by how we treat our creeks. They're one piece of a much bigger puzzle that's critical for us to protect--it's all connected."
On Life...
"I had a baby last year, so that's been a huge, beautiful upheaval. I'm learning how to balance my work responsibilities with being a mom. It's a challenge, but I'm slowly figuring it out. Right now, I just take so much joy in my son. Everything I do passes through the filter of what is going to be best for him. I think ahead to when he's a grown up, and what kind of world I am leaving behind. I think about that almost on a daily basis. I just want to be the best person and the best mother I can be, and leave behind a positive legacy for him."

"I'm proud to work for the National Park Service. I really believe in the work we do. I believe in the broader mission. And yeah, I'm proud of myself as a mother."
Interview and Profile by Maritte O'Gallagher, February 2018.
Last updated: April 2, 2019