Worthington Farm Cultural Landscape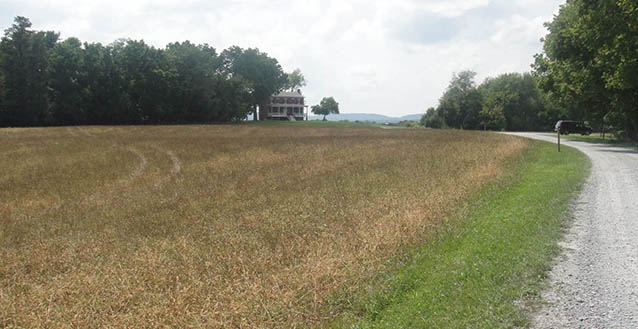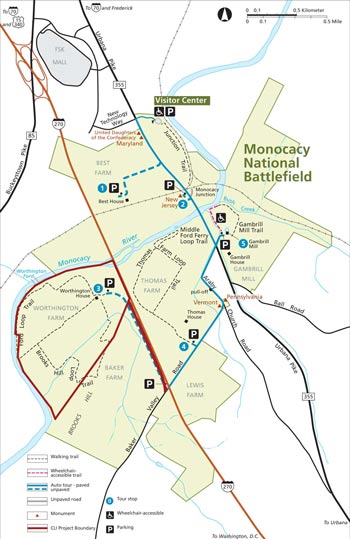 Worthington Farm, also known as "Clifton," is a landscape within Monocacy National Battlefield. Located about three miles south of Frederick, Maryland on the south side of the Monocacy River, Worthington Farm is a patchwork of rolling fields and forest that represents the broad patterns of the agricultural landscape that were present in the mid-nineteenth century. 
As part of the Monocacy National Battlefield, the Worthington Farm landscape is significant in areas of military history, social development, industrial and agricultural history, and architecture. Its period of historic significance begins in 1724 (the date of initial patenting and settlement of the land encompassing the property), extends through the Civil War-era events, and ends in 1864 with the Battle of Monocacy.
Prior to European settlement, American Indians occupied this area along the Monocacy River. By the eighteenth century, speculators, frontiersmen, and settlers moved into the area and shaped it through mapping, patenting tracts, and clearing areas for cultivation.

In 1856, John Wheatley and Turner Ball purchased the relatively undeveloped Clifton property. During their tenure, Clifton was a subsidiary of the larger and more established Araby Farm, also known as Thomas Farm. Within a few years, Ball and Wheatley entered into a partnership with another neighbor, James Gambrill. Rye or barley was grown on the Clifton Farm, Gambrill ground the grain into malt as his mill, and Wheatley operated a distillery. Eventually, they divided and sold their property holdings, and the Clifton Farm went to John T. Worthington in 1862 (after which it was called Worthington Farm).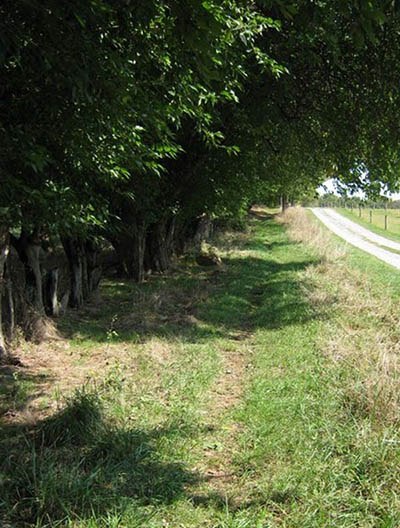 Most of the fighting of the 1864 Battle of Monocacy occurred on the Worthington and Thomas Farms. The Worthington family, residing in the house at the time, hid in the basement as the conflict engulfed their home.

The house and property was severly damaged during the fighting. Fallen soldiers from both sides were buried temporarily on the property, and the Worthington House was used as a field hospital. 

In 1928, the Monocacy Battlefield Memorial Association - which included Glenn Worthington, who was six at the time of the battle - lobbied Congress for legislation to make the battlefield a national park. By 1934, the Monocacy National Military Park was established. The Worthington Farm property was purchased by the National Park Service in 1982.

The Worthington House is the only remaining building on the 280-acre property that dates to the time of the Battle of Monocacy. The landscape also includes remnant Osage orange trees that may have been used as living fences, two old growth white oaks, and historic road traces.

Although the Worthington Farm has lost some features that existed during the Civil War, the landscape retains its historic rural agricultural character in the surviving circulation systems, field and forest patterns, and the main house.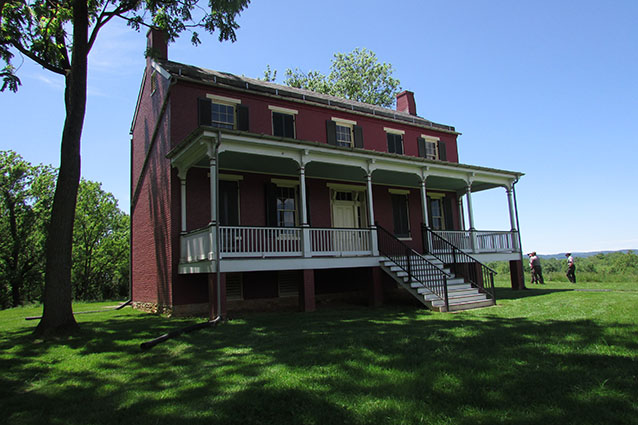 Quick Facts
Cultural Landscape Type: Vernacular

National Register Signifiance Level: National

National Register Significance Criteria: A, C

National Historic Landmark
Landscape Links
Last updated: July 12, 2021