The Lora Blevins Farmstead is a 36.20 acre landscape located on Old Leatherwood Ford Road in Scott County, Tennessee. The farmstead contains many extant features typical of a Cumberland Farmstead in the Big South Fork region, including: remnant fields and fence lines; remnant orchards; structures, including a log barn, log corn crib, log house, privy, shed and animal pen; and a cemetery.
Big South Fork has never been an area known for material wealth. Early subsistence farmers only grew and built what they needed. David Hasty and Cari Goetcheus. Lora Blevins Farmstead: Cultural Landscapes Inventory, NPS, 1998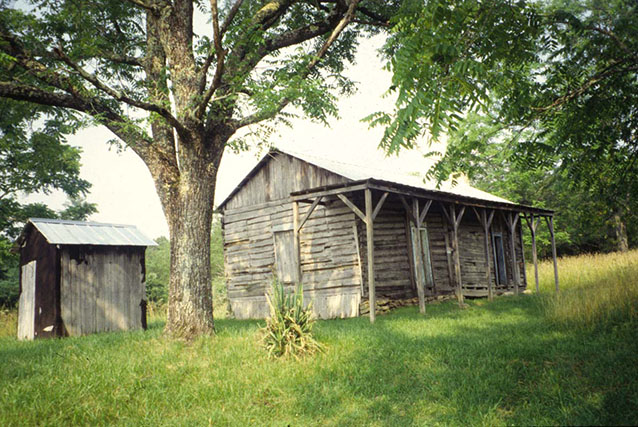 Lora Blevins constructed the log barn, log corn crib, and log house at this farmstead in 1929. The period of historic significance continues until 1974 with the establishment of the park. The Lora Blevins Farmstead is typical of the settlement patterns found throughout the Big South Fork plateau in the late 19th and early 20th centuries. A number of historical landscape features still exist at the site, including fields, fruit and nut trees, hedgerows, road traces, fences, foundations, an animal pen, and a cemetery.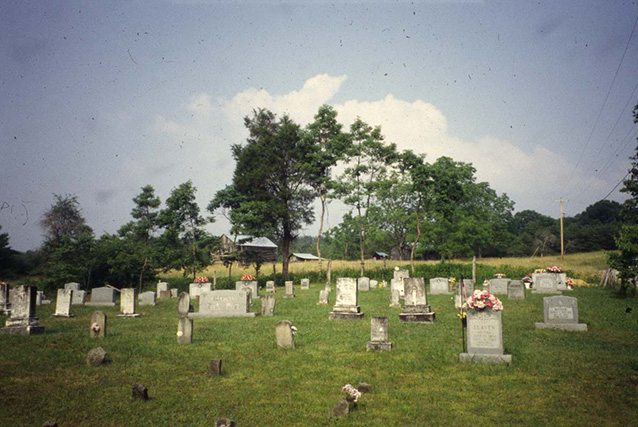 The Lora Blevins Farmstead is part of the proposed Big South Fork Rural Historic District. The Historic District is significant at the state level for its association with the early settlement, agriculture and rural community life, and economy of the Upper Cumberland region in Tennessee. It is also an important example of vernacular folk architecture once typical of the region, as well as for its potential to yield information important to understanding the historic human occupation of the area. 

The diverse resources of the district are united historically and physically by their association with farming activity and rural life in the Upper Cumberland from 1821-1950. The district's discontinuous pattern of historic rural landscapes separated by portions of undeveloped land vividly illustrates the intimate relationship that existed between the family farmers of the Upper Cumberland and the rugged terrain on which they lived.
Quick Facts
Cultural Landscape Type: Vernacular
National Register Significance Level: State
National Register Significance Criteria: A,C,D

Period of Significance: 1929-1974
Landscape Links
Last updated: May 21, 2019